Africa news roundup 5-11 Feb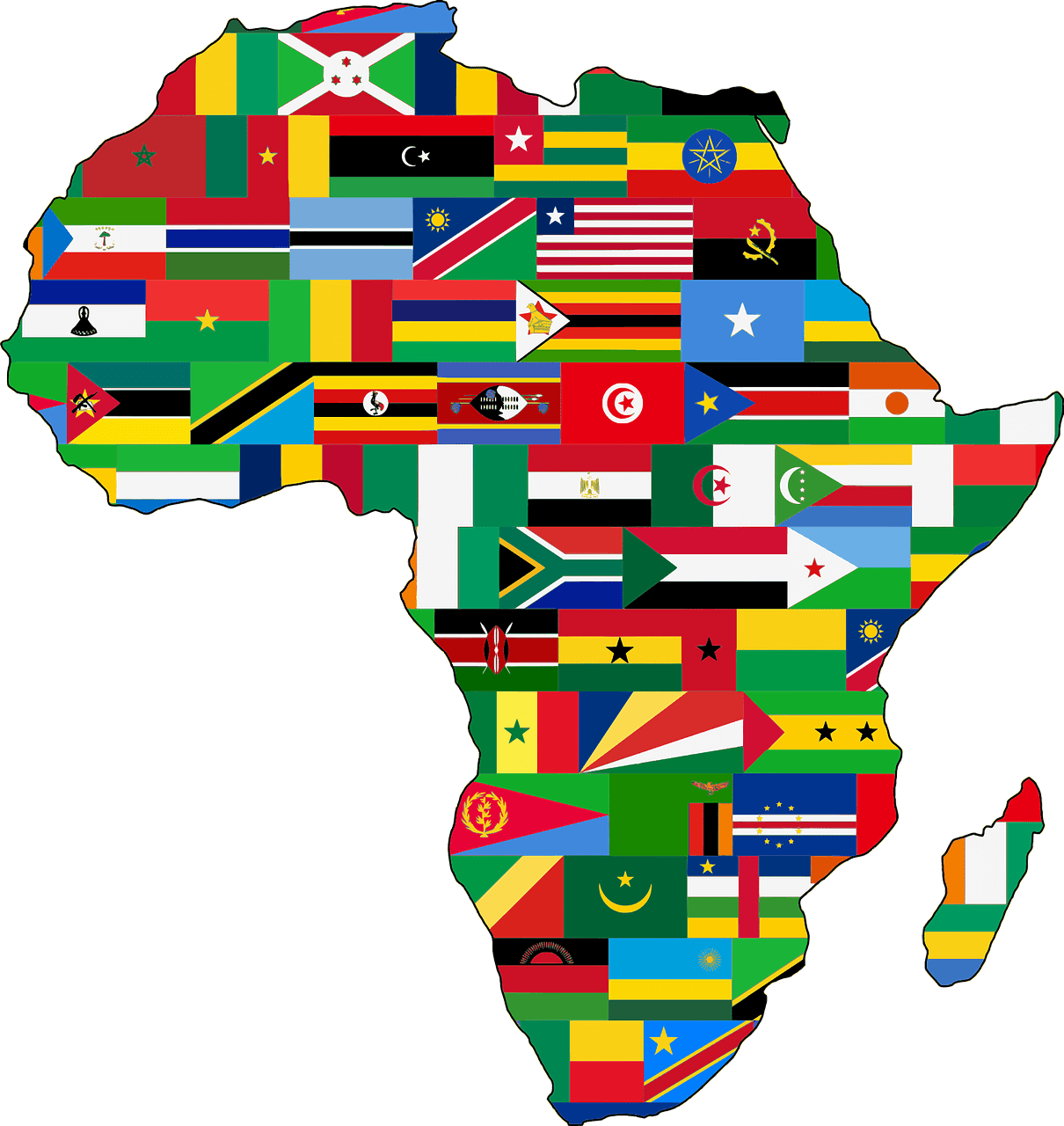 Ghana
President Akufo Addo announces ministerial reshuffle
After weeks of speculations, President Akufo Addo has made changes to his government. The President has made the following changes.  KT Hammond Member of Parliament (MP) for Adansi Asokwa will replace Alan Kyerematen in the Ministry of Trade and Industry. Bryan Acheampong, MP for Abetifi, has been nominated to replace Dr Owusu Afriye Akoto in the Ministry of Food and Agriculture. Other nominees include Stephen Asamoah Boateng for Chieftaincy and Religious Affairs. Mohammed Amin Adam, MP for Karaga, and deputy minister in the Energy Ministry will replace Charles Adu Boahen as the minister of state in the Ministry of Finance. Boahen was sacked based on allegations of corruption. Herbert Krapah, deputy minister in the Trade Ministry will replace Mohammed Amin Adam, deputy minister-designate in the Energy Ministry. Meanwhile, Dr Stephen Amoah is now deputy minister-designate for Trade and Industry to replace Herbert Krapah. Osei Bonsu Amoah MP for Akuapem South, has been appointed minister of state at the Local Government and Rural Development Ministry.
The shakeup comes a month after former trade minister, Alan Kyerematen, and agriculture minister, Dr Owusu Afriyie Akoto, resigned to focus on their respective presidential ambition. Prior to the resignations, the public had made several appeals to the President to make changes to his government.
Nigeria
Supreme Court temporarily halts ban on old Naira notes
Nigeria's Supreme Court has suspended the enforcement of Friday's deadline for citizens to swap old banknotes for new ones. A cash crisis had ensued in the country because banks were unable to release sufficient new Naira notes. This resulted in chaotic scenes at banks and ATMs as people tried to get their hands on the new notes.
A spokesperson for the presidential campaign of Bola Tinubu, has welcomed the Supreme Court ruling saying, "Our people have suffered greatly due to the incompetence of officials". Mr Ajuri Ngelale added that the purpose behind the policy was "laudable" but that the lack of cash caused "rightful frustration" resulting in "civil unrest". Atiku Abubakar of the main opposition People's Democratic Party (PDP) backed the policy in principle but said it had been implemented poorly. While Peter Obi who is running for the presidential seat on the ticket of the Labour Party urged Nigerians to be patient, saying the reforms would have long-term benefits. Some observers have pointed out that the lack of access to cash might make it more difficult for candidates to bribe voters – which is a common practice in the country.
There were concerns that the chaos could affect the general elections to be held on the 25 February 2023. The head of the election commission Mahmood Yakubu says some election service providers will need to be paid in cash, and that could prove to be difficult.
Kenya
Electric cars introduced
Kenya Power (KPLC.NR), the country's sole power supplier, plans to convert 2,000 of the country'gasoline and diesel powered cars and trucks to electric power over the next four years. This follows a growing trend in the East African economy to increase the use of renewable energy sources for power and convert motorbike and car engines from fossil fuels to electricity. Kenya is the latest African country to veer towards eco-friendly initiatives. Kenya Power will gradually replace its gasoline and diesel vehicles with new models and retrofitted electric engines. According to Kenya Power, Kenya has an installed generation capacity of 3,321 megawatts (MW), versus peak demand of 2,132 MW and off-peak demand of roughly 1,100 MW. Kenya Power in a statement said, "Charging electric vehicles especially at night would, therefore, help bridge the gap between off-peak load available generation capacity as well as raise the average demand to above 1,500 MW".
In May 2022, Ampersand, a manufacturer of electric vehicles in East Arica, launched operations in Kenya. Currently, there are about 60 customers and seven battery-changing stations in Nairobi. Ian Mbote, Ampersand's expansion lead, described electric cars as a money saver. "Electric mobility is cheaper. You are saving 45 per cent. To be exact, fuel right now is around 180 shillings per litre. It costs 185 shillings to charge a battery fully. That gives you about 90 to 110 kilometers. That 180 shillings on fuel gives you about 30 to 40 kilometers on a motorcycle" he said.
At the beginning of February, it was reported that, there was an increase in charging stations for electric vehicles. As battery-charging infrastructure continue to spring up in Nairobi, electric mobility businesses are becoming more popular.
South Africa
Investor confidence in country's economy wanes
The head of the country's biggest employer says investors have lost faith in South Africa's government and have halted investment despite a wealth of opportunities. With more than 200 days of power cuts in 2022 and blackouts every day in 2023, the poor performance of the state transport utility and other problems have dented confidence. Efforts to enact reforms to spur the economy have yielded little or no results, said Neal Froneman, chief executive officer at Sibanye Stillwater Ltd. "There is much more that we can invest in, and the rest of South African businesses can invest in if the climate was different, if we had power, if we had clear policies and if it was more environmentally friendly…Business investment in South Africa is on strike until things improve" Froneman said.
Corruption, crime and mixed messages from government ministers as to how quickly the country will transition to cleaner energy has also drawn criticism from a range of business leaders. Investment has been confined mainly to keeping existing businesses running rather than expanding their operations.
According to the Minerals Council South Africa, mining accounted for 4 per cent of gross domestic product in 2022 and employed about 476,000 people, which generated $50 billion of exports. Largely because of the problems, Froneman said economic growth is anaemic with economists surveyed by Bloomberg forecasting expansion of 1.2 per cent this year. Unemployment at 32.9 per cent is among the highest across more than 80 countries tracked by Bloomberg.
Liberia
Biometric voters registration likely to stall
The conduct of the biometric voter registration (BVR) slated to commence on 20 March is likely to face some hitches due to the inability of the contracted company, Laxton, to pre-finance the exercise, as stated in the bid document. Prefinancing is a key requirement to access the almost US$12 million contract.
According to the payment terms stated in the tender document, Section ITB 11.1(h) to be exact, the payment terms states that 50 per cent should be made available to the winner of the bid after the completion of the voter registration exercise; 25 per cent after the exhibition, and 25 per cent after the elections. The National Elections Commission is currently relying on the government to provide US$4.5 million to the vendor in order to bring in the materials for the process. This led to the Chairperson of the NEC, Davidetta Brown-Lansannah to hint that the BVR process might be delayed if the government does not provide the necessary funding to the Laxton Group.
The first Phase of the BVR process is expected to commence 20 March and end on 9 April 2023, in Bomi, Gbarpolu, Grand Bassa, Grand Cape Mount, Margibi, and Montserrado Counties.
 Uganda
Government will not renew mandate of UN human rights office
The Ugandan Government says it will not renew the mandate of the United Nations human rights office as the country has developed sufficient capacity to monitor rights compliance. In a letter sent by Uganda's Ministry of Foreign Affairs to the Office of the UN High Commissioner for Human Rights (OHCHR) on 3 February and seen by Reuters on Wednesday, the ministry noted progress Uganda had made in developing a domestic capacity to monitor rights as the main reason for its decision. "The ministry wishes to convey the government's decision not to renew the mandate of the OHCHR Country office in Uganda beyond the current term," said the letter. The OHCHR Uganda country office spokesperson Bernard Amwine has refrained from commenting on the new development.
Meanwhile, human rights activists have condemned the Ugandan Government's decision to shut down the country's UN human rights office, describing the act as "shameful".  President Yoweri Museveni's government has, over the years, been criticized by the opposition, and Western countries for various rights violations including torture, illegal detentions and extrajudicial killings of opponents and critics. However, officials have denied nearly all the accusations and said all security forces implicated in rights abuses have been duly punished.
Togo
State owned power company to digitally map its customers and supply equipment
Togo's power utility Compagnie Energie Electrique du Togo  (CEET) launched a survey of its customers' metres on 20 January 2023. The project will allow the company to have a digital map of its customers. With the data collected, the CEET will develop a reliable system covering the capital Lomé, Tsévié, Kévé, and their surroundings. The survey forms part of the Togo Energy Reform and Investment Project (PRSIET), backed by the World Bank with CFA20 billion (approximately US$32.6 million). Togo becomes one of the four African countries (Sierra Leone, Chad, Liberia, and Togo) who have kicked started activities to increase grid-connected renewable energy capacity.
West Africa has one of the lowest electrification rates, with 220 million people living without access, coupled with some of the highest electricity costs in Sub-Saharan Africa. Rising oil prices because of the war in Ukraine – have increased the liabilities of electric utilities, and countries are facing an acute power supply crisis that threatens their economic growth. This has led to increasingly higher tariffs for consumers.
Burkina Faso
Assailants kill some 15 Nigerian pilgrims
Some 15 Nigerian Muslim pilgrims were killed when gunmen in Burkina Faso attacked the buses transporting them, Nigeria's presidency said on Monday. The pilgrims were on their way to a religious ceremony in Senegal from Niger and Nigeria, a trip that involves crossing conflict hotspots in northern Burkina Faso and central Mali.  "President Muhammadu Buhari has received the tragic news of the murder," the State House said in a statement. Though the presidency said the death toll stood at 15, a Senegalese religious order said unidentified assailants attacked the convoy of buses on Wednesday and killed 18 passengers. "Eighteen passengers lost their lives during these attacks, and most of the survivors were robbed," the Medina Baye Mosque in Kaolack, the Senegalese town where the victims were headed, said in a statement on Saturday.
Meanwhile, the Nigerians in Diaspora Commission (NIDCOM), on Tuesday, condemned the killing. Describing the act as, callous and criminal. The NIDCOM boss joined others in consoling the families and friends of the deceased and prayed for the safety of other stranded Nigerians in the country.  "To those who were unjustifiably killed, especially as they were on a spiritual pilgrimage, may Allah accept them into His martyrdom and quicken the pace of recovery of those injured survivors," she prayed.
 Ivory Coast
Former German Chancellor Angela Merkel honoured
Former German Chancellor Angela Merkel received the UNESCO Peace Prize on Wednesday 8 February 2023 for her decision to welcome more than 1.2 million migrants into Germany despite resistance at home and among European partners. According to the organizers, Merkel showed political courage when Germany welcomed refugees who had fled conflicts in Syria, Iraq, Afghanistan and Eritrea in 2015-2016. President of the jury awarding the prize, Denis Mukwege, also a Nobel Peace Prize winner, praised Merkel for having opened the gates of Germany "at the same time many other countries were overcome with fear…. You showed public opinion and decision-makers that we have not only to defend our own rights, but those of others in times of crisis, that each society needs more than ever to respect and protect human rights without any form of discrimination," he said.
Accepting her award, Merkel bemoaned the situation of current refugees, particularly those affected by the war in Ukraine. "We had thought that the time of war in Europe had passed," Merkel said. "But since the 24th of February of last year, which is when Russia's vicious aggression on Ukraine took place, we have come to the sad conclusion that, that's not the case. This has shaken Europe to its roots".
Senegal
UNESCO ends jollof rice debate
UNESCO has settled a long-standing jollof rice dispute involving Nigeria, Ghana, Senegal and Cameroon, after declaring Senegal king of the famous West African delicacy. Jollof, a rice dish from West Africa has been a source of social media banter for a long time as all four countries believe they cook the best jollof. The Senegalese jollof stood out from that of the three other countries, cementing the country's position as the true originator of the dish. The UN cultural organization listed the dish in its representative list of the intangible cultural heritage of humanity, indicating how Senegalese may have influenced every other variant of jollof rice. A move many believe could have ended the jollof debate years ago.
Jollof is believed to have originated from the fishing communities of Saint-Louis island in Senegal and it is prepared by mixing rice with fish, tomatoes and vegetables and other ingredients. The origins of jollof rice can be traced back to the entrenchment of colonial rule in West Africa between 1860 and 1940. During this period, French colonizers replaced food crops with broken rice imported from Indochina.
Cameroon
Twenty-seven people arrested in connection with the murder of journalist
According to authorities, 27 people, including senior police officers and a well-known media mogul, have been detained in connection with last month's killing of popular journalist Martinez Zogo. Journalists report that they have been receiving death threats and experiencing harassment. The media professionals called for justice and protections after two journalists who reported on corruption were found dead in the capital. The mutilated body of radio host Zogo was found on 22 January in Yaoundé, five days after he was abducted. On 2 February, Jean Jacques Ola Bebe, a Catholic priest and radio host, was also found dead in the capital. Two days before his demise, Bebe, who had called for justice for Zogo, told Cameroon's Galaxy FM Radio said he was receiving regular death threats that he suspected were from authorities.
The president of the Cameroon Journalists Trade Union, Marion Obam, told local media Tuesday at a press conference in Douala that Cameroonian journalists will wear dark clothes every Wednesday to show they want all suspected killers of journalists arrested and brought to justice. She said in the past four years, four journalists either have been killed or have died in suspicious circumstances, while at least 20 experienced severe violations of their rights. The president's office on Friday said more than 20 people had been detained over Zogo's killing, including senior police intelligence officers.
Rwanda
Driver fined for manslaughter
A driver has been fined 1 million Rwandan francs (US$920) for involuntary manslaughter over the death of a top journalist. John Williams Ntwali, editor of the Chronicles newspaper, was killed on 18 January when a speeding vehicle rammed a motorcycle on which he was riding. According to the court, the driver, identified as Moise Emmanuel Bagirishya, "pleaded guilty and apologized for the accident". Emmanuel confessed that he had killed Ntwali when he was over-speeding and fatigued.  Emmanuel was fined for "involuntary manslaughter and involuntary cause of bodily harm" "The court orders him to pay a fine of 500,000 Rwandan francs for each of the two crimes," the judge told Kagarama primary court, where neither Bagirishya nor the prosecution were present.
The trial was not open to the public until late Tuesday, when a handful of journalists were invited to witness the reading of the verdict. Ntwali, who had been arrested, repeatedly during his two-decade career as a journalist, owned the Pax TV channel on YouTube, which had established itself as a rare outlet for critical reporting in Rwanda.