Africa news roundup 12-18 Feb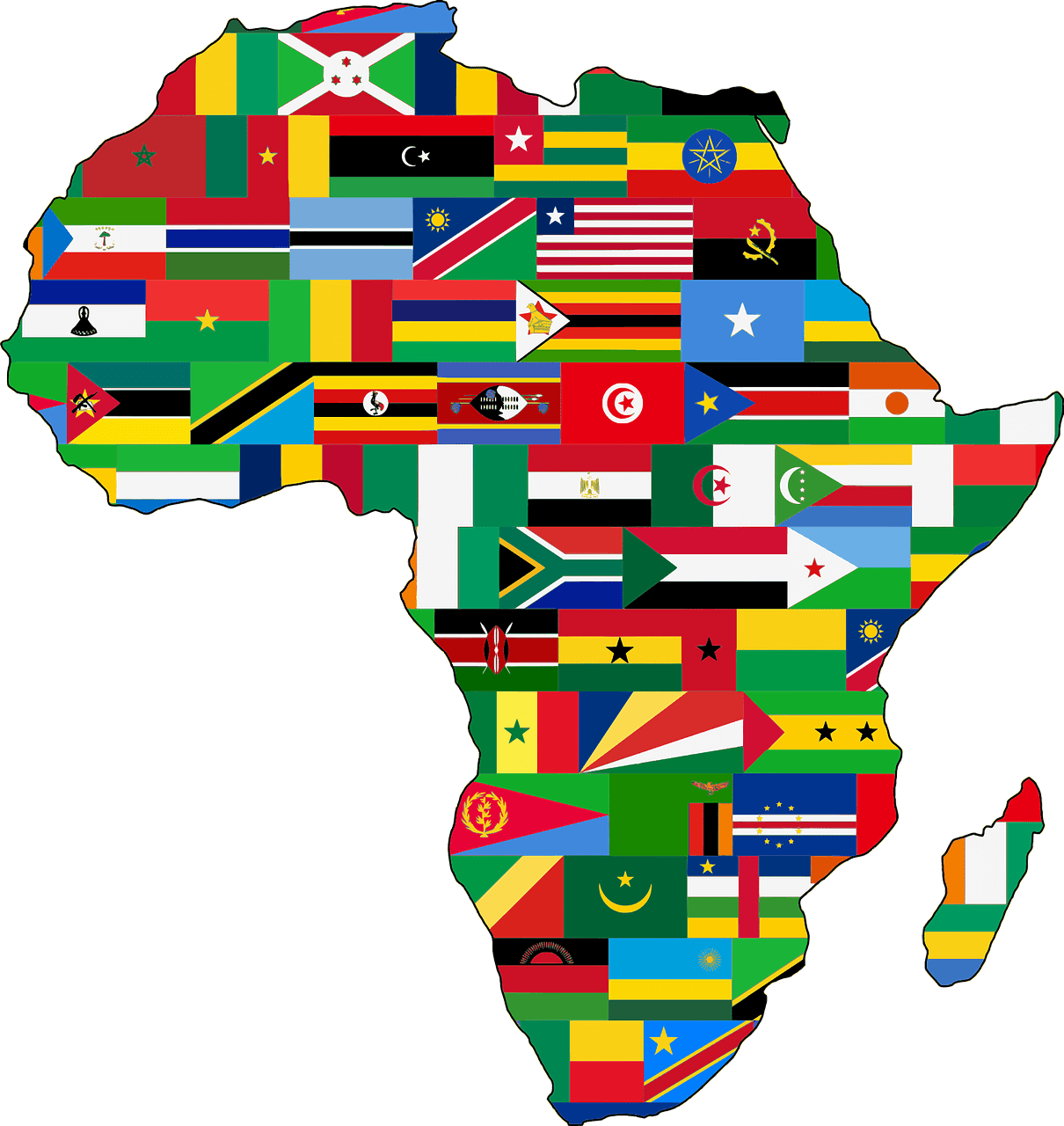 Ghana
Former chief justice protests inclusion of pensioners in debt exchange programme
Justice Sophia Akuffo, former chief justice of Ghana, has joined picketing pensioners at the Ministry of Finance to demand the exemption of pensioner bondholders from the ongoing debt exchange programme. Her action has been criticized by leading members of the ruling New Patriotic Party (NPP). Notable among them is Mr Gabby Otchere-Darko, a front-runner of the NPP. In a series of tweets, Otchere-Darko indicated that the former chief Justice was bigger than her participation in the picketing. According to him, the former CJ displayed an emotional outburst – ignorant of the issue at hand.  "…For a former CJ to take up a noble cause such as she did but at such late hour when all was done and for all that publicity, she owed it to herself and her social standing to have understood the issues far better than what she exhibited last Friday. She is bigger than that", he tweeted.
Despite the backlash from her political party members, the former CJ joined other pensioners again on 14 February to continue the protest. Addressing the press, she said she was unperturbed by the backlash she had received so far.  "Gabby Otchere-Darko can call me paranoid…I don't care. We are talking about people, we are talking about human beings, we are talking about people who have served this country, and have served well and have served hard, not easy service", Akuffo said.
On 5 December 2022, the Government of Ghana launched Ghana's Domestic Debt Exchange programme, an invitation for the voluntary exchange of approximately GHS137 billion of the domestic notes and bonds of the Republic. A successful domestic debt exchange is critical to advance the Ghanaian economic recovery process and boosts the country's chances of getting a deal from the IMF which would help salvage the ailing Ghanaian economy.
Nigeria
Africa Union to send observers for Nigerian elections
The African Union announced on Tuesday 14 February 2023 that it would be sending a 90-strong observer mission to Nigeria for this month's elections. Former Kenyan president, Uhuru Kenyatta, will head the African Union Election Observation Mission (AUEOM). The former head of state helped broker a deal to end two years of war in northern Ethiopia and is currently mediating in the conflict in the eastern Democratic Republic of Congo. According to the AU, the objective of the mission is to provide an "accurate and impartial assessment" of the electoral process.
The mission will also offer recommendations for any improvement in future polls, and demonstrate AU support "towards consolidation of democracy, peace, stability and development in Nigeria". Nearly 100 million people are expected to cast their votes to choose the successor to President Muhammadu Buhari, who will step down after two terms. On Monday, Nigeria's electoral commission head said 240 polling centres will not be used in the upcoming elections, as no one had chosen them due to insecurity in the surrounding areas. Africa's most populous country goes to the polls on 25 February  but has been plunged into crisis in the run-up to the elections with dire shortages of cash and fuel.
Kenya
Joint military and police force to tackle cattle rustlers
President William Ruto of Kenya has made what has been described as the biggest security decision since taking office about five months ago. The president has ordered the military to join the police in tackling bandits and cattle rustlers in a restive northern region. Troops are to be deployed to support the police starting from Wednesday 15 February 2023. This comes after the interior minister, Professor Kindiki Kithure, described parts of six counties in the region as "disturbed and dangerous" and declared a 30-day dusk to dawn curfew starting from Tuesday 14 February 2023. "The government has declared the security situation currently prevailing in the northern Rift Valley Region as a national emergency. Accordingly, painful and decisive measures must be taken effective immediately," Kithure said in a statement.
The statement also indicated that anyone in possession of illegal guns and ammunitions were to hand them over to the authorities in three days or "meet the full force of the law". The interior ministry reported that bandits had killed more than 100 civilians and 16 police officers in the past six months. This has led to criticism of government for not doing enough to deal with the problem. The criticisms have grown, as the armed gunmen have recently become bolder, killing people and stealing livestock despite high-level security meetings in the areas. Attempts by previous administrations to disarm the heavily armed bandits operating with impunity in Turkana County have failed.
Tanzania
Government bans sex education from schools
The Tanzanian Government has banned several children's books on sex education from schools. According to authorities, the books contravene the "cultural and moral standards" in the East African country where homosexuality is criminalized. "We are banning these books from schools and other educational structures because they are contrary to cultural and moral standards," Education Minister Adolf Mkenda said on Monday. Diary of a Wimp: Greg Hefley's Logbook, a series of American graphic novels that have sold millions of copies worldwide is among the books being banned in the country.
Even though the government did not specify why it was targeting the "diary" featuring a teenager, it assured that inspections were being conducted in public and private school libraries to ensure that it had been removed. The minister also included in this first list of "unacceptable" books a textbook on sex education and books mentioning LGBTQIA groups. Last week, the head of state, Samia Suluhu Hassan, called on student leaders to be wary of "imported cultures" from abroad. "If you are Tanzanian, live according to our culture", she told them. In Tanzania, homosexuality is punishable by a minimum sentence of 30 years to life imprisonment.
South Africa
Protests worsen ahead of Russian warship drills
A group of Ukrainian protesters have sailed a yacht close to a Russian warship docked in Cape Town. The protest comes ahead of South Africa's role as the host for war-games with the Russian and Chinese navies. Critics say South Africa's hosting of Russian warships for drills at the one-year anniversary of its ongoing invasion of Ukraine defeats the country's claim to neutrality. The group of eight, mostly women, shouted and held signs reading "stop the war".  According to Russian news agency Tass, the hypersonic Zircon missiles carried by the Admiral Gorshkov will be test-fired during the drills in South Africa. The South African National Defence Force did not reply to requests to confirm the test firing.
Protester Dzvinka Kuchar of the Ukrainian Association of South Africa says human rights activists and environmentalists are begging the South African Government to stop the war games. "Russian state media which is fully controlled by the Russian Government has already said that they are planning to fire Zircon missiles during those trainings (sic)," said Kuchar. "We understand that this is pure propaganda to take attention away from what Russia is doing in Ukraine … they're killing civilians, they're destroying hospitals, they're destroying the lives of millions of people."
Meanwhile, Mayor Geordin Hill-Lewis of Cape Town, a member of the main opposition party, the Democratic Alliance, replied to a tweet by the Russian Consulate in Cape Town and told the ship to "Voetsek." An impolite Afrikaans word that means go away.
Swaziland
Government to restructure salaries after six years of appeals
After over six years, some civil servants who have been appealing against a 2016 salary review, will be granted some reliefs. The Government Negotiation Team (GNT) presented the salary review appeals report of 2016 to the Public Sector Unions (PSUs) of Swaziland that represent civil servants not in management. The PSUs include the National Association of Public Servants and Allied Workers Union (NAPSAWU), Swaziland Democratic Nurses Union (SWADNU), Swaziland National Association of Government Accounts Professionals (SNAGAP) and the Swaziland National Association of Teachers (SNAT). Information emerging from a meeting between the GNT and the PUSs indicates that some civil servants would see a turnaround in their salary structure. However, the details of the benefits are still subject to consultation in an upcoming joint negotiation forum (JNF) on a date to be announced day. Close sources of the Times of Swaziland news platform indicates that the civil servants who will benefit from this appeal would be remunerated in a new pay structure that will mitigate the negative impact the public service workers endured when their salaries were readjusted.
In 2016, when the salary review report was introduced, there were eight grades against which SNAT appealed. The teachers union bemoaned that their members in these grades were made worse off. Among these grades are B2 Notch 1, which is that of PTD holders. According to Swaziland National Association of Teachers (SNAT), this category, which is ordinarily filled by school leavers, needed to be allocated a new position and government was yet to create diploma posts to be able to correctly place these teachers. As such, the ongoing discussion to see to the readjustment of the salaries of affected workforces is largely welcome.
Liberia
ECOWAS court hears case of alleged massacre of 600 people
ECOWAS' Community Court of Justice has fixed 16 February as the date to begin hearing a case filed by a non-governmental organization and three Liberians over the killing of some 600 persons in the country's capital 33 years ago during the country's civil war. Global Justice and Research Project (GJRP) a non-governmental organization was joined by Charles Sunwabe, Dorothy Sunwabe-Vokerl and Nelay Sunwabe on behalf of themselves and members of their families, who were victims of the massacre at St Peter's Lutheran Church in Monrovia on the 29 and 30 July 1990, to file a public interest suit. In suit no ECW/CCJ/APP/48/22, filed on 4 October 2022, alleged that the government of Liberia failed to discharge its obligation to investigate and prosecute the perpetrators and provide redress for the victims.
The applicants were represented by their Counsel Oludayo Fagbemi, Gaye Sowe, Edmund Foley (Institute for Human Rights & Development in Africa, The Gambia), an NGO – Center for Justice and Accountability (CJA) and Debevoise & Plimpton LLP as agents. They claimed that the perpetrators, the Armed Forces, targeted two ethnic groups who sought shelter/refuge at a civilian center run by the Red Cross at this place of worship and massacred the 600 persons, including members of the Sunwabe family who were perceived to be rebel sympathisers.
They, therefore, urged the court to declare the government liable for the violations, order Liberia to conduct official, effective and independent investigations into the massacre, and prosecute the perpetrators as a deterrent to future generations. They also asked the Court to order the government to pay USD 1,500,000 as compensation to the Sunwabe family. The respondent, Government of Liberia, represented by its legal counsels Councilors Bobby W. Livingstone and Lafayette B. Gould, Sr, twice filed for an extension of time to file its defence, the first, on 9th November 2022, and subsequently on 9 January 2023.The third and fourth applicants – Dorothy Sunwabe-Voker and Nelay T. Sunwabe have also filed their sworn statements. The case will be heard by Justices Edward Amoako Asante (presiding), Gberi-Be Ouattara and Dupe Atoki.
Sierra Leone
Samura Kamara formally declares intention to lead the opposition party
On Sunday 12 February at the All Peoples Congress Northern Region headquarters in Makeni, Dr Samura Kamara formally declared his intention to lead the main opposition All Peoples Congress (APC) Party into the presidential and general elections slated for 24 June 2023. In addition to the frenzied euphoria of electoral victory for candidate and party, there is a certain feeling of impatience among people and an urgency towards the general elections due to the economic hardship. The people believe that, a new government will bring some sign of hope to the country. The negative economic indicators amid biting economic hardship and rising abject poverty have inspired a sense of doggedness by the rank and file of the APC with the hope of being the Messiah of the economy.
Former ministers, members of parliament and councilors past and present, leaders of other political parties graced the occasion in such huge numbers that the event looked like a party convention. So far, no less than six aspirants have declared for the leadership of the APC. This indicates that despite his incumbency, Kamara is up against an internal opposition that could not be ignored. This fact is not lost on the man widely presumed to again emerge as leader of the main opposition. Kamara's message emphasized internal party reconciliation, peace, unity and collaboration as the only path through which the APC could unseat the ruling Sierra Leone People's Party (SLPP) "We should be responsive to the urgent need for a united and focused APC… to effectively hold this government accountable and (to) win the 2023 elections", he said. Kamara also made the point that "there could be no unity in the APC without genuine reconciliation and understanding that put the party's interest above all other considerations".
Uganda
Makerere University bans cell phones at graduation grounds
The management of Makerere University, one of Africa's most prestigious universities, has banned students and parents from bringing cell phones to the 73rd graduation, on Monday, 13 February at Freedom Square, inside the main campus in Kampala. Though reasons were not given for the banning of cell phones at the graduation square, other items prohibited from the ceremony include alcohol, cigarettes, canned foods and bottled drinks. "A detailed list of prohibited items has been inserted in the graduation invitation package that was presented to the graduands and invited guests", the head of ceremonies committee, Professor Patrick Mangeni, said. A total of 13,221 students are scheduled to graduate, with each allowed to invite only two guests.
According to the official programme seen by this website, the graduation will kickstart with students from the colleges of Natural Sciences, Health Sciences as well as School of Law on Monday. On Thursday 16 February 2023, Makerere University Business School graduated their students in other disciplines, the graduation will close on Friday with students from Colleges of Humanities and Social Sciences, Engineering, Design, Arts, and Technology, local media has reported. First Lady Janet Museveni, who is also the minister of basic education, is expected to grace the occasion.
Zambia
Croatian couples accused of human trafficking
Four Croatian couples accused of child trafficking in Zambia have been granted bail of about $1,000 each. A magistrate in the Ndola court, central Zambia, on Tuesday 14 February said the suspects posed no flight risk as Zambian officials hold their passports. The couples attempted to traffic four children from neighboring DR Congo on 7 December last year with the help of a Zambian immigration official. The children are aged between one and three. The immigration official who are also facing trafficking charges were previously released on bail. All the nine accused persons have pleaded not guilty.
The case is scheduled to begin on 1 March. The eight Croatians were arrested and charged with child trafficking in January. However, the charges against them were dropped on 5 February and they were ordered to leave Zambia within 48 hours. They were rearrested at the airport on fresh charges a few minutes to take off. They have been in custody since their re-arrest in February. The Croatians facing charges include Zoran Subosic, 52, a guitarist, Immovic Subosic, 41, an administrator, Damir Magic, 44, an electrical technician, Nadic Magic, 45, a technician, Ladislav Persic, 42, a medical doctor, Aleksandra Persic, 43, a hair salon attendant, Noah Kraljevic, 40, a program director, and Uvona Kraljevic, 36, a dog handler. Zambian immigration official Gloria Sakulenga, 36, is also facing the charges.
Malawi
Government launches campaign against cholera
The Government of Malawi launched the national Tithetse kolera (End Cholera) campaign to curb the outbreak affecting the country. H.E. President Dr. Lazarus McCarthy Chakwera launched the programme in Mgona, one of the capital's cholera hotspots. Prior to the launch, the president visited a cholera treatment centre in Lilongwe area 25, which World Health Organization (WHO) helped refurbish and equip. The centre can now host up to 80 patients, compared with 20 patients previously. Malawi is currently facing its worst cholera outbreak in two decades, with 42,422 cases and 1,384 deaths as of 12 February 2023. Speaking at the launch the president expressed his commitment to curb the spread of cholera. "Our purpose today is to work together to stop the spread of cholera. We need to stop this scourge because it is killing our people", said H.E President Dr Lazarus McCarthy Chakwera.
The campaign aims to interrupt cholera transmission in all districts by the end of February 2023 and to reduce the cholera fatality rate from 3.2 to below 1 per cent, which is considered by the WHO as an indicator of a controlled cholera outbreak. To achieve this goal, the campaign will focus on three broad activities: (i) increasing access to appropriate cholera prevention and treatment health care services; (ii) increasing access to safe water, sanitation and improved food hygiene; and strengthening risk communication, community involvement, and (iii) social mobilization in cholera prevention and treatment.  "WHO appreciates government's efforts to contain the outbreak and we will continue to work with partners to implement the strategies that have been outlined in the End Cholera Campaign," said Dr Neema Rusibamayila Kimambo, WHO Representative in Malawi.
Gambia
Paralympic committee appoints Hagie Drammeh as Chef De Mission
The Gambia National Paralympic Committee (NPC Gambia) on Tuesday appointed its media officer Hagie Drammeh as the chef de mission (CDM) of the country's contingent for the first Para Games for athletes with disabilities to be held in Accra from 4-12 August 2022. A letter signed by NPC Gambia Secretary General Sainey Camara and addressed to  Drammeh reads: "I am directed to inform you that you have been appointed as Chef De Mission (CDM) for Accra 2023 Para Games scheduled to be held in Ghana from the 4th – 12th August 2023."
The first Para Games for Athletes with Disabilities is expected to attract more than 3,000 athletes from the African continent. Drammeh's duties will include leading preparations, planning and accreditation processing of all athletes who are selected to represent Gambia at the games. While congratulating the experienced journalist on the great appointment, Camara said he looks forward to working closely with him for the success of the Games. "We are grateful to meet your positive and timely invaluable gesture, and your kind support and consideration towards the promotion and development of Para Sports in The Gambia", he said. Reacting to his appointment in an interview with Point Sports, Drammeh thanked NPC Gambia for appointing him as CDM. He also thanked his family for their support over the years. He described his appointment as another challenge for him but expressed his readiness to give his all in ensuring he lived up to expectation.