Sub-Saharan Africans severely victimised in Tunisia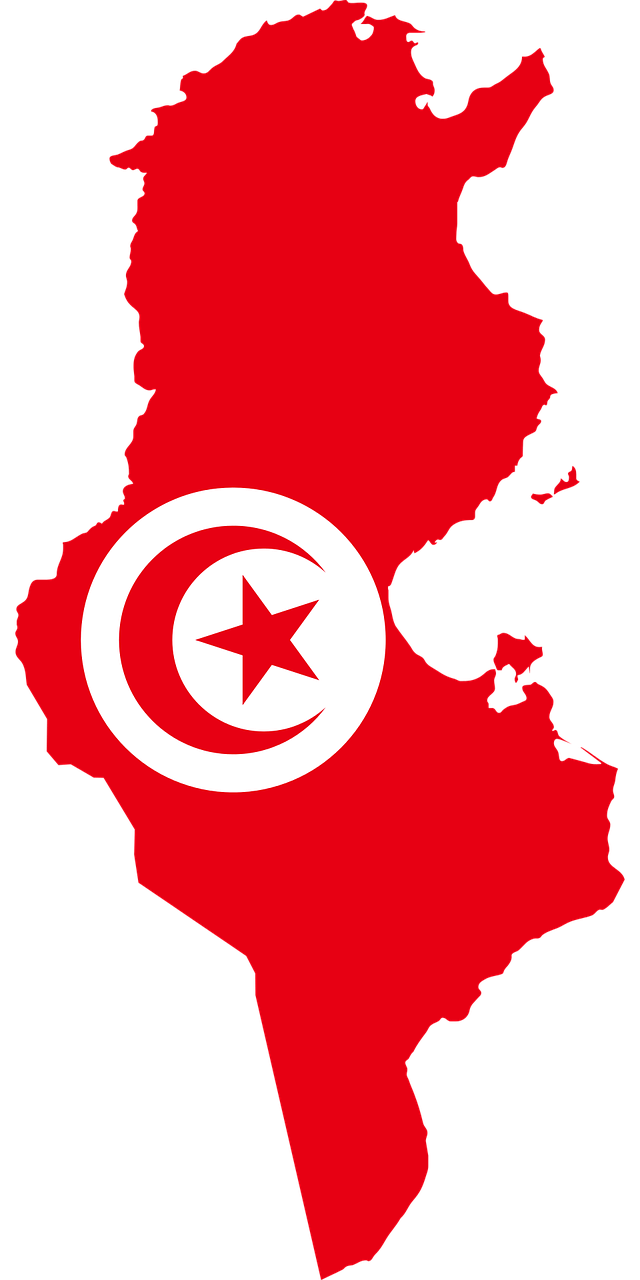 Human rights activists and all persons concerned about the treatment of people who do not live in their native county are preoccupied by the fate of sub-Saharan Africans in Tunisia, since mid-February when President Kais Saied of Tunisia uttered incendiary statements addressed at the sub-Saharan migrants living in the country. Official figures report that 21,000 Black African migrants are living in that country, most of whom are in transit to Europe. Other sources  contend that the true figure is higher, but not more than 50,000.
To those who know a little about President Kais Saied and his presidency, what is happening is disheartening but not a total surprise.  First, his experience and background are unimpressive. He came to power in October 2019, as a constitutional law professor who had little to no political experience. The prevailing socio-political situation at the time favoured him, since the regime in power was seen as a "self-serving and selfish" one. The people had hope in Kais Saied and saw in him an uncorrupted presidential aspirant. But, a careful look at his platform would have revealed loopholes: it was incoherent and presented no comprehensive foreign policy or economic plan. Since elected, he has become an autocratic leader and has done little to address the structural problems bedeviling the Tunisian economy, or to root out the crony capitalism that stifles entrepreneurship and deters foreign direct investment, nor has he made efforts towards reforming the inefficient and excessively bureaucratic systems of the government. He concentrated his political efforts on reforming the constitution to consolidate power in the executive branch, and to diminish the independence and authority of the Parliament. He also limited the power of the judiciary. It is often said that his autocratic rise overshadowed his foreign policy (or lack thereof) and his beef with foreigners might stem from the unease he feels when outside the boundaries of Tunisia. It is rumored that he is fastidious about where he sleeps at night when he travels abroad,  and he is known to have embarked upon such trips only seven times since he took power, although he  has hosted numerous foreign dignitaries in Tunis. It therefore does not come as a surprise when his foreign policy suffers and that can be read in the fact that he rarely speaks about issues related to Tunisia's foreign policy but rather displays a kind of insecurity and narcissism when he refers to foreign interference in Tunisia's domestic affairs.
These woes accumulate when one remembers that the country is on the brink of economic collapse and has been desperately trying to secure a loan from the IMF. Although the president occasionally lashes out at foreign imperialism, his ire is not targeted at the West but rather domestic actors whom he calls "traitors" to Tunisia links these to his political opponents and sub-Saharan Africans. This current situation drastically contrasts with the historical harmonious ties that existed between Tunisia and Sub-Saharan Africa. Scholars like Fourate Chahal Rekaby (2018) documented certain stages of those good old days in these terms: "historical ties connect Tunisia and North Africa with the countries and communities of the sub-Saharan region. Those ties are economic (commercial convoys and others), religious (the Islamic Call (Da'wah) and the Sufi currents) and historic (the European colonialism)". More recently the same good relations could be read in the number of foreign students in Tunisia: 4 per cent of the 240,000 students enrolled in Tunisia's higher education institutions (pre-pandemic) were from overseas, with the majority of inbound students coming from Africa (certainly sub-Saharan Africa). At the professional level, one could frequently hear statements like the following, until 2022: Sub-Saharan African migrant workers are those who fill the gaps in the Tunisian labour market or in times when Tunisia is facing a shortage of workers many from sub-Saharan Africa were stepping in to fill the gap. It was known that many of those workers were not legal residents and were often exploited by their employers but, all in all, they were earning a living and the economy of the host country kept functioning.
Both recent and far events teach us that regimes that are confronted with economic pressure automatically develop xenophobia, and in President Kais Saied's case, that rejection of immigrants, especially sub-Saharans, is termed the "great replacement theory". He, repeatedly, states that his political opponents are replacing native inhabitants with immigrants who buy into their policy. A statement that was called "shocking" by the African Union and praised by French far-right politician Eric Zemmour. Saied is convinced that there is a conspiracy to change Tunisia's demographics and also its racial composition. He believes that his detractors are working towards creating a new Tunisia with a larger Black population that would isolate his country from the Maghreb nations that take much pride in their light skin, a criterion that distances them from sub-Saharan Africa.
So over night, darker-skinned people in Tunisia, including migrants with and without valid visas and African students, became undesirable. They are detained for not carrying identification papers, receive insults, stones are thrown at them, evictions and job losses are also pat of their ill treatment. The Tunisian Forum for Economic and Social Rights (FTDES), a group that works with migrants, said it had documented hundreds of arbitrary arrests and hundreds of evictions without notice.
More disturbingly, the institution says that it has documented cases of violent assaults, but the police had been slow to respond. Certain African countries are taking important steps towards the protection of their citizens, and Côte d'Ivoire and Guinea are among them. International media states that dozens of the country's citizens stood outside Côte d'Ivoire's embassy in Tunis, this week, seeking repatriation. Remarks made by the distressed Ivorians include: "After President Saied's speech, we were attacked and we are afraid. We were kicked out of the house, people in my district insulted and attacked me. They threw stones and pieces of wood at us. Why? We are all Africans!". Many commentators point out that the president simply aims to create an imaginary enemy for Tunisians to distract them from their basic problems. The journalists syndicate and the independent media regulator both responded by urging the press to be more careful in their language to avoid racist incitement. Individual laudable gestures are also noted. For instance, Tunisian Ons Jabeur, a world tennis star,  said  her "pride" to be an African woman and defended "the right of everyone to live in dignity" after  President Kais Saied made that speech that many denounced as racist.
Moussa Traoré is Associate Professor at the Department of English, University of Cape Coast.