Africa news round up 29 Jan to 4 Feb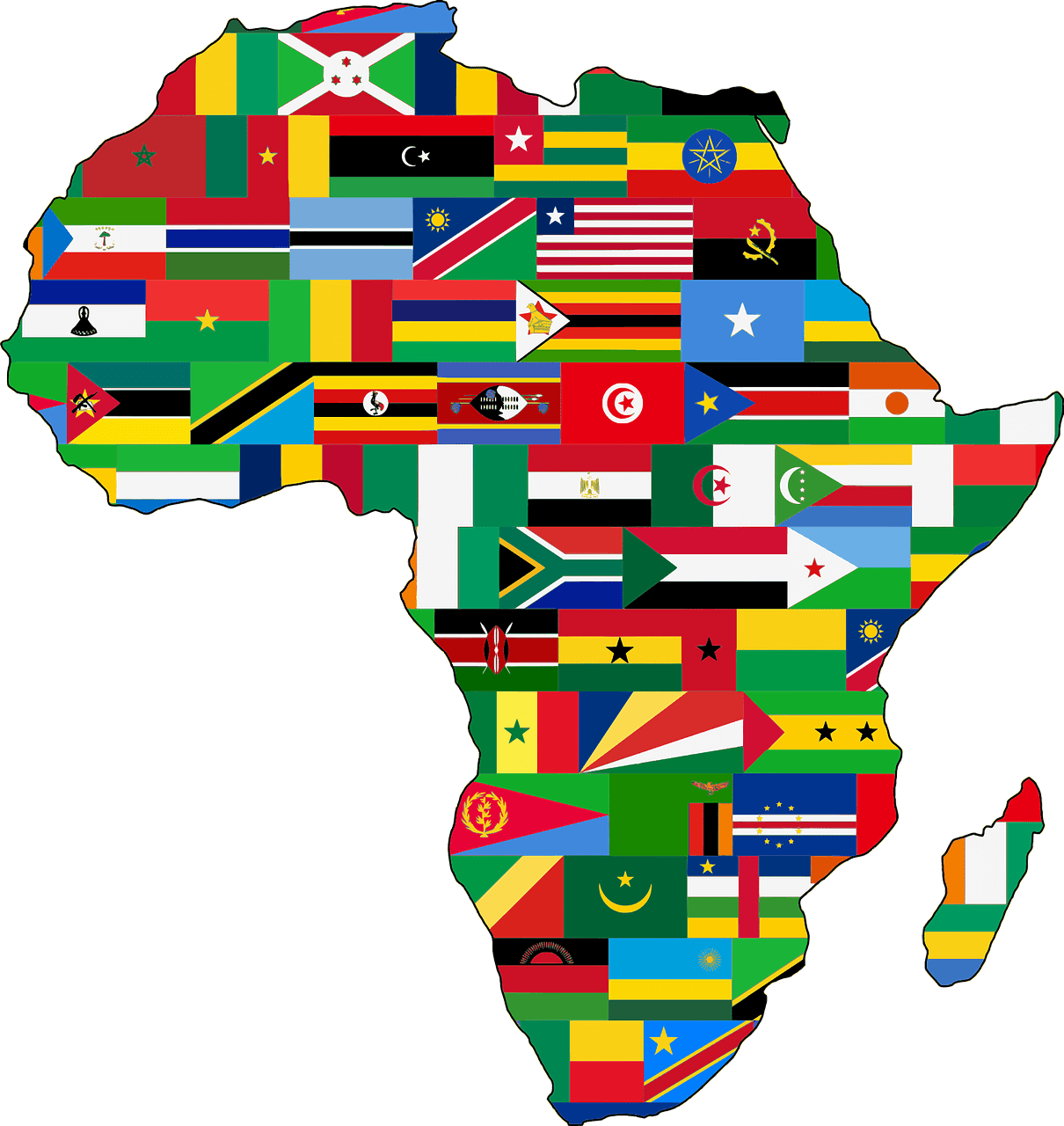 GHANA
Army refutes claims of civilian killings
The Ghana armed forces have refuted allegations that its men have been brutalizing and killing civilians in the Bawku in the upper east region. A statement, issued on Thursday 2 February 2023, said its officers had neutralized six unknown armed men in Sabongari, a suburb of Bawku. This scuffle also led to the injury of a civilian woman. The army explained that another shooting incident was recorded when gunmen attacked passengers on a bus which led to one sustaining an injury.
Bawku has been an on and off conflict zone for the past three decades due to a chieftaincy disputes between the Mamprusi and the Kusasi tribes.
NIGERIA
Fuel and cash shortage hits ahead of elections
Nigerians have been hit with petrol shortages and chaos at banks over a new currency swap ahead of presidential elections later this month. Africa's most populous country is facing a combination of problems, in addition to the petrol shortages and the chaos over the currency swap, there are the already existing issues of lack of water and electricity. While Nigeria is one of Africa's largest crude oil producers, its obsolete refineries have little refining capacity so it must import fuel from Europe and elsewhere.
On the other hand, citizens are huddled outside banks, with more people continuously joining the crowd in order to lay hands on the new currency notes. The deadline to make the swap was 31 January but has been shifted 10 February 2023. However, days before the deadline, only a few banks were distributing the new notes, leaving many Nigerians, without access to cash.
Citizens are also faced with the unavailability of permanent voters cards. The three main candidates vying to replace the sitting president, Buhari, are Bola Tinubu of the governing party, Atiku Abubakar of the leading opposition group and Peter Obi of the Labour Party.
Bola Tinubu and Atiku Abubakar are old political hands, wealthy but also dogged by suspected corruption in the minds of many voters while newcomer Peter Obi of the Labour Party has become the people's favourite due to his track record in his young political history.
KENYA
Policeman sentenced to death for murder
A Kenyan court has sentenced a former police officer to death for the murders of human rights lawyer, Willie Kimani, and two others in a case which shocked the nation. Two other police officers and a civilian were also sentenced to between 20 and 30 years for the murders of Kimani, his client and a taxi driver in June 2016. In her judgement on Friday, Judge Jessie Lessit said evidence produced during the trial had shown that the murders were premeditated, and the victims brutally tortured and killed.
Kimani was defending motorbike taxi driver Mwenda who had accused police officer Fredrick Leliman of shooting him for no reason at a traffic stop in 2015. Kimani, Mwenda and their taxi driver Muiruri were last seen on 23 June 2016 at a police station. Their mutilated bodies were recovered two weeks later in a river almost 100km (62 miles) from the city.
"No one should experience what these three went through, especially from the same people mandated to protect them", said Benson Shamala, the country director of International Justice Mission, where Kimani worked. "Sadly, since the deaths of our three friends, we have continued to witness more killings by police," he added.
TANZANIA
President Samia Hassan lifts ban on political rallies
Tanzania's President Samia Suluhu Hassan has lifted a six-year ban on political rallies imposed by her hard-line predecessor, John Magufuli. Her decision is part of her 4Rs initiative – Reconciliation, Resilience, Reforms and Rebuilding. She acknowledged that parties had the right to hold rallies, but she urged them to be "civil" and not to "trade insults".
Magufuli had banned rallies in between elections in what was seen as an attempt to weaken the opposition. According to him, political rallies were a waste of time and money which detracted from the key challenge of building the economy. Reacting to the announcement, chairperson of the main opposition Chadema party, Freeman Mbowe, said, "The move is first of all a return to a right guaranteed in the constitution and our laws…This is the right that was snatched by the state through an illegal presidential decree".
President Hassan has also promised to look into opposition demands for changes to the constitution. This follows claims from opposition parties saying the constitution gives too much power to the president. They also want changes to safeguard the independence of the electoral commission and the courts. Hassan is also the leader of the ruling party, Chama Cha Mapinduzi (CCM), which has been in power for more than half a century and has often been accused of rigging elections, and of harassing and intimidating the opposition. It denies these allegations.
SOUTH AFRICA
Group protests against loadshedding at Eskom's headquarters
Civil society organizations have gathered supporters to march to power utility Eskom's Sunninghill headquarters in Sandton, Johannesburg on Thursday to demand an end to load shedding and a pending electricity tariff hike. According to experts, South Africa's energy crisis is now a major disaster that needs urgent fixing. Experts believe the government's failure to invest in new power plants is the root of the problem.
South Africa generates approximately 85 per cent of its energy from coal. The national power utility, Eskom, has the capacity to generate up to 45,000 megawatts but it has been unable to supply even 27,000 MW, giving rise to power cuts or load shedding that can last several hours a day. However, the frequency and duration of the rolling power cuts to households and businesses are now at unprecedented levels.
SWAZILAND
Human rights group accuse Eswatini king of murder
Murder of prominent human rights lawyer and opposition politician Thulani Rudolf Maseko has sparked a fresh wave of anger against Eswatini's King Mswati III. According to reports from local media, the rights defender was shot through a window as he sat with his family.
He was found with three bullets to the chest and one to the head. Rights groups in Eswatini and the larger region have condemned the fatal attack, while assertions that the crime was carried out at the behest of the country's ruler are in circulation. Meanwhile, Swaziland Solidarity Network (SSN) and the African Regional Organization of the International Trade Union Confederation (ITUC-Africa) have called for immediate action against King Mswati, accusing him of ordering the murders of Maseko and other rights activists.
Maseko was shot dead at his home in Luhleko, some 50 kilometers (30 miles) from the capital Mbabane, around midnight on Saturday by unknown gunmen. Maseko was the co-chairperson of the Swaziland Multi-Stakeholder Forum, a platform of political parties and various civil society organizations leading the charge for democratic reforms in the country. Maseko's assassination came amid a report that accused King Mswati of hiring mercenaries to quash rising dissent in the country. The report was released last week and alleged that Russia was training the mercenaries, mostly White Afrikaners. However, Moscow's ambassador to Eswatini, Alexander Surikov denied the allegations, saying Russia was "only providing scholarships for higher military education."
LIBERIA
President George Weah to run for a second term
Liberian President George Weah has told Parliament he would run for re-election this year after a first term marred with corruption allegations and an economic downturn. The former footballer assumed the presidential office in 2018 in the West African country's first peaceful change of power in seven decades and is constitutionally eligible to run again in the October 10 polls. According to the president, he will pursue growth and peace if he wins another term in October. "I will be coming to you shortly to ask you to renew my term, a mandate that you gave me six years ago… Let me assure you that the state of our nation is strong. The state of our nation is stable … The state of our nation is peaceful and secure. We intend to keep it this way," he said in Parliament on Monday 30 January 2023
During his campaign, the 56-year-old leader promised to end the endemic corruption his predecessor, Nobel Peace Prize winner Ellen Johnson Sir leaf, was widely accused of failing to address. Corruption remains endemic in the country, with the watchdog Transparency International ranking Liberia 136th of 180 countries in its 2021 corruption perceptions index. In 2018, a corruption scandal in which Liberia lost $100m in newly-printed central bank notes sparked widespread allegations of misuse of public funds within Weah's administration.
 SIERRA LEONE
Children injured while getting free sanitary pads
A number of schoolchildren were injured Thursday when a rail broke at a stadium in a southern Sierra Leone town where the President and his wife were distributing free sanitary towels. The number of injured is yet to be communicated to the public. Reacting to the issue, President Julius Maada Bio, via his official twitter account, wished the injured children a speedy recovery. "My heart goes out to all the children affected and the families of the kids that sustained injuries in the unfortunate incident at the Bo Stadium today. I wish all the injured a speedy recovery. Our medical team are working assiduously to administer medical attention to the injured. My team and I are monitoring the situation to ensure that everyone that needs medical attention receives it," he tweeted.
The government's press secretary said the injured had been immediately taken to a hospital in the city "for free medical treatment". A nurse at the hospital said at least a dozen young people were injured, most of them schoolchildren in uniform. A representative for the Minister of Information and Communication said no deaths had been reported.
President Bio has shown particular attention to women and children in society. He gave the green light to the decriminalization of abortion and enacted a law last month to require public and private companies to reserve at least 30 per cent of their jobs for women. Another bill, passed last summer, allows women to inherit and own land in rural areas where customary law previously blocked them.
UGANDA
Rainbow on building erased after homosexuality controversy
The authorities in Uganda have announced that they have erased a rainbow painted on a building in a children's park after an outcry from parents. According to the authorities, parents described the drawing as "satanic" and which promoted homosexuality in the primarily Christian country.
Clarifying the issue, Mayor Fabrice Brad Rulinda said in a statement on Wednesday that a local organization had painted one of the towers in the Entebbe City park in rainbow colours as part of the beautification of the area. "For years, children in Uganda have only seen the rainbow as a beautiful arc of colours and one that biblically reflects the beauty and majesty of God," he said, regretting that "some movements have decided to use the rainbow to represent certain acts that go against the norms of the Ugandan people. We must fight against all vices that can corrupt the minds of our children and it is in this context that the concerns raised by the public have been addressed and the rainbow paint has been removed from the children's park," he said.
Emmanuel Mugabe, a member of the National Parents Association, told AFP the rainbow colours on the tower were "satanic" and signaled "an invasion of homosexuality through the manipulation of the minds of children. We are delighted that the rainbow has been removed before we do it ourselves," he added.
Last month, the Ugandan Government set up a committee to investigate the alleged "promotion" of gay, lesbian and transgender rights in schools. Uganda has strict anti-homosexuality legislation but there have been no prosecutions for consensual homosexual acts in recent years.
ZAMBIA
President Hakainde Hichilema repeals death penalty
President of Zambia Hakainde Hichilema has received praise in the West for his reforms, but repressive laws remain in force despite promises to repeal them. When he made the announcement in May 2022 about the abolishment of the death penalty, few took him seriously due to his lack of urgency in honouring his election pledges to repeal repressive laws that undermine Zambians' human rights and fundamental freedoms. Therefore, many were caught by surprise on 23 December when he made the pledge a reality. The move has attracted applause from rights groups.
However, the president has left a number of repressive laws on the books. A key example is the Cyber Security and Cyber Crimes Act, which was hurriedly enacted by the Edgar Lungu administration on the eve of the 2021 election, allowing the authorities to tap and confiscate electronic devices without proper safeguards. Some Zambians are already facing prosecution for breaching this law under Hichilema, who, in opposition, had promised to repeal it as his first act in office. Another example is the Public Order Act, requiring any person who intends to convene a public meeting to give at least seven days' notice, and conferring discretionary powers on the police to ban a meeting if they are unable, for any reason, to manage it.
The death penalty was introduced in colonial Northern Rhodesia in 1931 as the punishment for anyone convicted of murder, treason or aggravated robbery. It was given effect by the criminal procedure code (CPC) two years later, backed by article 12 of the country's bill of rights, unchanged since 1963. Since independence from Britain in 1964, Zambia has executed 72 people with 380 currently on death row.
MALAWI
 President Lazarus Chakwera reshuffles cabinet
Malawi President Lazarus McCarthy Chakwera fired eight ministers late Tuesday in his first Cabinet reshuffle of 2023. Chakwera reduced ministerial posts from 30 to 25, including deputy ministers, and removed ministerial portfolios for himself and deputy Saulos Chilima. The Malawi leader, who dissolved his entire Cabinet last year because of corruption allegations against ministers, has since replaced the eight with new faces.
The new appointments are to take effect from 31 January 2023. Some of the affected ministers are Information Minister Gospel Kazako, Local Government Minister Blessings Chinsinga, Community Development and Social Welfare Minister Patricia Kaliati and ruling Malawi Congress Party's Secretary General Eisenhower Mkaka, who was Environment Minister.
Chakwera, in a surprising move, appointed a deputy minister to Local Government, Unity and Culture from the opposition Democratic Progressive Party that is led by his predecessor Peter Mutharika. Chakwera vowed in his New Year's Day address that he would name a new Cabinet focused on maximizing the country's limited resources to improve service delivery. The promise generated interest from a nation that wondered why he should maintain a 30-member Cabinet comprising the president, vice president, 20 ministers and eight deputies in a struggling economy. Chakwera's initial 31-member Cabinet in July 2020 was criticized for having family members, unequal gender representation and too many ministers from his home district of Lilongwe.
GAMBIA
 Police impersonator arrested
Momodou Mbowe, an alleged impersonator who has been claiming and parading himself as a police officer was, on Monday, arrested at Nyofelleh Village for alleged theft. In a video shared on social media, Mbowe was found with a police warrant card and a baton charge with a cutlass in a yellow taxi. During the incident he told the crowd that he was a police officer.  The youths alleged that he stole a mobile phone, belonging to the shopkeeper from whom he went to buy something. When asked by the crowd why he stole the phone he responded, "I just found the phone at the door here, I picked up the phone to return it. We are here to solve the problem", the impersonator Momodu Mbowe told the crowd.
The villagers speaking in the video expressed that the particular shop that Mbowe was alleged to have robbed was in the past broken into by thieves on two occasions, and this time they caught a man who claimed to be a police officer.
Confirming this incident from the police, Muhammed Y Darboe, the Deputy Public Relations Officer of the Gambia Police Force has told The Voice that the Police Force is aware of the incident, and they are investigating the matter to confirm whether the suspect (Momodou Mbowe) is a trained police officer or not.