Africa news roundup 19-25 Feb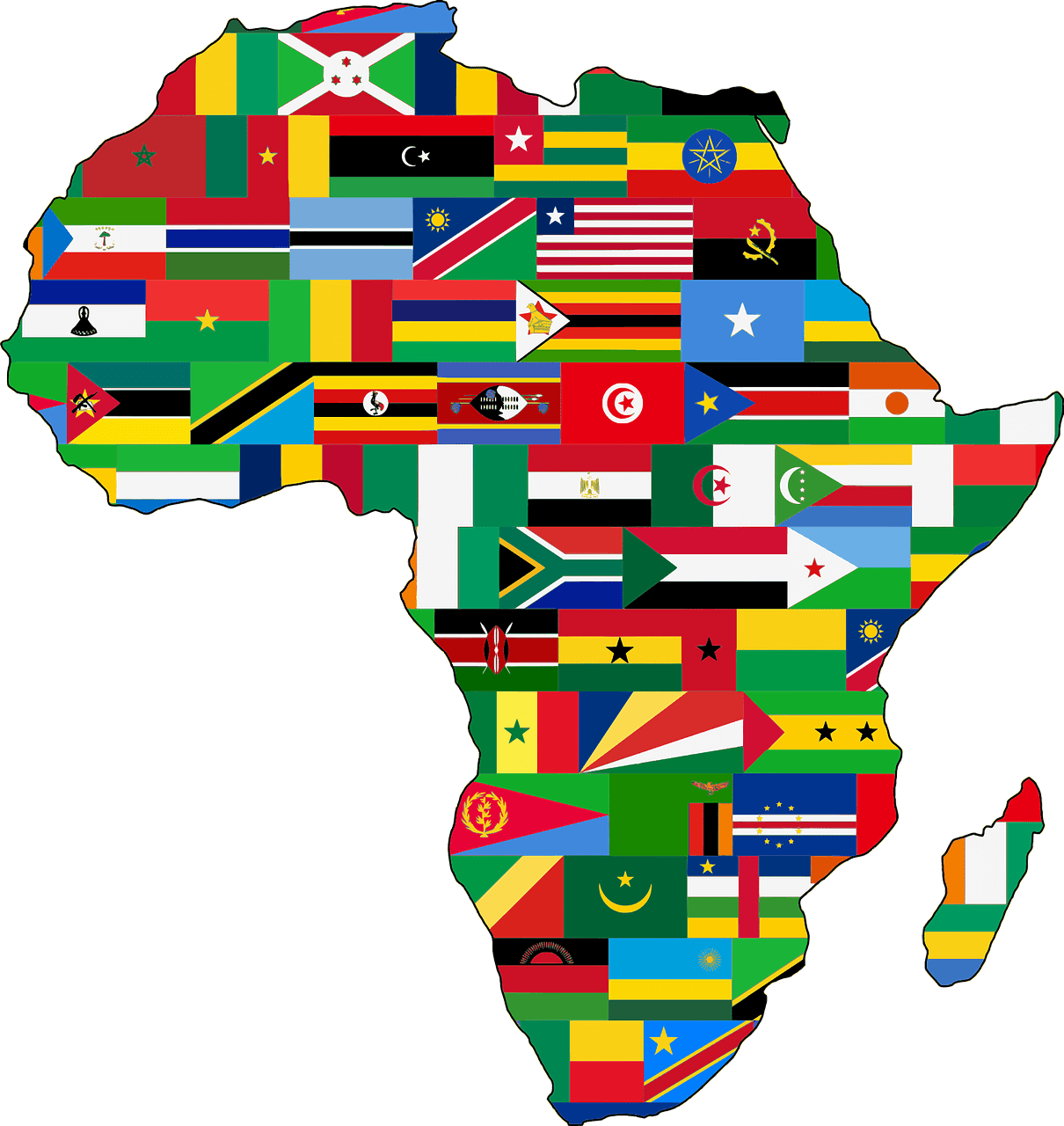 Ghana
Body of Christian Atsu taken home
The remains of Ghanaian footballer Christian Atsu were flown home to Accra on Sunday 19 February 2023, a day after he was found dead under a collapsed building in southern Turkey. Atsu was reported missing since the 6 February earthquake following the collapse of an apartment building in Hatay. Wrapped in the national flag, the 31-year-old winger's coffin was received by the vice president of Ghana, Mahamudu Bawumia, and a large military honour guard. Addressing mourners on the tarmac of the airport, Bawumia expressed his disappointment, "We hoped against hope, every day that passed, we prayed and prayed. But, alas, when he was found, he was no more". The devastating earthquake in Turkey had left his wife and three children, friends, family and loved ones of the player waiting for positive news about a miraculous escape from the disaster.
The Turkish club, Hatayspor confirmed the news of his death mid-morning on Saturday, following earlier submissions to that effect by the player's two agents.
Atsu had spells with Premier League sides Everton, Bournemouth, Chelsea and Newcastle. He is also remembered vividly for his humanitarian works in Ghana. According to the spokesperson of Atsu's family, the family is yet to deliberate on the burial date and other important issues after which the needed information would be communicated to the public.
Nigeria
We are not supporting any party – EU mission
The European Union (EU) Mission to Nigeria has repeated its stance that the EU Mission is not in Nigeria to support any candidate or political party in the nation's 2023 general elections. Samuela Isopi, the ambassador of the EU Mission, made this known during the National Peace Accord signing ceremony in Abuja on Wednesday 22 February 2023. "For us at the European Union, we wish to reiterate our impartiality and commitment to our role. We are not here to support any candidate or party. We are here on the invitation of the Nigerian Government to support democratic process." Isopi said
The ambassador explained, further, that their presence was based solely on the invitation of the Nigerian Government. "The EU Election Observation Mission is deployed on the Nigerian Government's invitation to observe the election across the country and give independent assessment and contribution to the continuous deepening of Nigeria's democracy". According to her, the world is keenly watching Nigeria in the anticipation for a seamless election. "The world is watching and Nigerians are hopeful for the process and expect each vote to count. Democracy is under threat in Africa and across the globe.  In 2015, Nigeria set an example for Africa and the world with the peaceful transition of power from one civilian administration to another. As the largest democracy on the continent, it's our hope that Nigeria will continue to lead by example and send a strong message to the world by further consolidating its democracy through a credible, transparent, and peaceful election".  Nigeria, Africa's most populated country is set to go to the polls on 25 February 2023 to elect a successor for President Muhammadu Buhari.
Kenya
BBC's "sex for work" report to be investigated
An inquiry into allegations of sexual abuse on tea plantations, revealed in a BBC report, has been ordered by the Kenyan Parliament. Beatrice Kemei, a lawmaker and woman representative for a tea-growing area in Kericho County, said she watched the report of "entrenched" sexual harassment at "tea multinationals operating in our country" with utter shock. According to the report, managers at plantations operated by two British companies – Unilever and James Finlay, had abused more than 70 women. Responding to the allegation, the companies said they had suspended the three managers in question and are shocked by the allegations. The Fairtrade Foundation has described the allegations as "nothing less than a #MeToo moment for tea" and "appalling".
In the BBC report, one woman said she had contracted HIV from her supervisor, after being pressured into having sex with him. Another woman said a divisional manager stopped her from working until she agreed to have sex with him. "It is just torture; he wants to sleep with you, then you get a job" she said. A BBC undercover reporter, who had posed as a jobseeker, was invited to a job interview by a recruiter for James Finlay & Co. It turned out to be in a hotel room, where she was pinned against a window and asked to undress by the recruiter who had worked on Finlay's plantations for more than 30 years. "I'll give you some money, and then I'll give you a job. I have helped you, help me," he said. Unilever faced similar allegations more than 10 years ago and launched a "zero tolerance" approach to sexual harassment as well as a reporting system and other measures, but the BBC found evidence that allegations of sexual harassment were not being acted on.
South Africa
Russia denies plans to test new missiles
The Russian military has denied reports which claim it is planning to test its new zircon hypersonic missiles during naval drills off the coast of South Africa this week, which will coincide with the one-year anniversary of the invasion of Ukraine. Addressing the press, a senior Russian naval official said that the country had no plans to fire the zircon missile during the ten-day exercise. This contradicts earlier reports by Russian news agency TASS indicating that the zircon could be used in a training launch during the exercise. The report drew condemnation from South Africa's main opposition party, Democratic Alliance, as well as the Ukrainian Association in South Africa.  According to Reuters, Captain Oleg Gladkiy, who is heading the Russian contingent, said, "The hypersonic weapon will not be used in the context of these exercises… There is no hidden meaning in the exercises that we are performing today".
China's navy also is also participating in the Indian Ocean exercises which come at a time when Russia's relationship with the West is at its lowest. As Russian and Chinese warships prepare in South Africa for their joint drills, President Vladimir Putin hosted China's most senior foreign policy official at the Kremlin. Those meetings have raised concerns in the West that Beijing might be ready to offer Moscow stronger support for its war in Ukraine. South Africa, a key partner of the West in Africa, has come under criticism for holding the naval exercises but has defended itself by saying they were planned two years ago, well before Russia's invasion of Ukraine. The exercises are to be held around the Indian Ocean port cities of Durban and Richards Bay.
Tanzania
$3.5 Billion Pipeline Project approved
Tanzania's government gave its approval for the construction of a $3.5 billion crude oil pipeline on Tuesday 21 February 2023. The $3.5 billion deal is part of a controversial mega-project that has raised concerns over human rights and the environment. The $10 billion oilfields and pipeline project has run into strong opposition from rights campaigners and environmental groups that have said it threatens the region's fragile ecosystem and the livelihoods of tens of thousands of people. The 1,443-kilometer (900-mile) pipeline will transport crude from vast oilfields being developed in Lake Albert in northwestern Uganda to a Tanzanian port on the Indian Ocean.
"This construction approval marks another step forward to EACOP as it allows commencement of the main construction activities in Tanzania, upon completion of the ongoing land access process," East African Crude Oil Pipelin (EACOP) Tanzanian general manager Wendy Brown said at a function to receive the approval certificate. The China National Offshore Oil Corporation (CNOOC) and France's TotalEnergies, along with the state-owned Uganda National Oil Company, are jointly developing the pipeline.
Sierra Leone
Opposition party names runner-up for 2023 presidential election as candidate
Sierra Leone's main opposition party, All People's Party (APC), has named Samura Kamara, the runner-up in the last presidential election, as its candidate for the next vote in June 2023. Kamara narrowly lost to then opposition candidate Julius Maada Bio in 2018. The APC party elected him to run again in the next presidential election on 24 June, in which the sitting president, Maada Bio, will seek to win a second term. Addressing a crowd at APC party headquarters in the city of Makeni after he won with 85 per cent of votes against 17 other candidates, he called for unity among party members. "The work has just begun… I appeal to all to bury the hatchet, avoid backbiting and work as a team… One of our key objectives is to work together for peace within the party… Nobody is an enemy".
Before his current position as the front-runner for the APC come June, Kamara served as central bank governor, finance minister and foreign affairs minister between 2008 and 2018. However, Sierra Leone's anti-corruption commission indicted him on corruption allegations in 2021, when he was foreign minister, along with five other officials. The six were charged with various counts of corruption involving $4.2 million meant for the renovation of Sierra Leone's chancery building in Manhattan. Kamara is charged with two counts including misappropriation of public funds amounting to $2,560,000 meant for the chancery building's reconstruction.
Togo
World Bank backs rural electrification in with 65 million dollars loan
The World Bank will spend CFA39.7 billion (US$64, 348, 777 million) in Togo for its Regional Emergency Solar Power Intervention Project (RESPITE). The two parties signed the related loan agreement on 21 February 2023, in Lomé, Togo. Part of the funds, provided through the World Bank's International Development Association (IDA), will be used to build a 25 MWp solar plant with 40 MWh of battery storage in Dapaong a city in northern Togo. The plant, when completed, will provide electricity to around 60 rural localities in the Savanes region. Thus, the project will contribute to the government's emergency resilience program in the Savanes region.
Another portion of the loan will be used to install 1,853 streetlights and connect about 12,100 rural households. The project will also be implemented in Liberia, Sierra Leone, and Chad. It will help boost access to energy in these countries where electricity costs are the highest in the West and Central Africa regions. According to Coralie Gevers, World Bank operations director for Togo, countries in the region rely on oil-based power plants to meet the growing demand for electrity. "Countries in the region rely on oil-based power plants to meet the growing demand. In addition to the extremely negative impact on the climate, tariffs are increasingly high for consumers. RESPITE offers a more sustainable and affordable solution for a cleaner energy sector and paves the way for an ambitious expansion of clean energy production in West Africa," she said. The new support adds to others such as the CIZO project or the Tinga Fund which aim to improve access to electricity in Togo. It is worth noting that, the country wants to achieve universal access to electricity by 2030.
Burkina Faso
French army operation finally over
Burkina Faso announced on Sunday 19 February 2023 that operations by the French army in the Jihadist-hit West African state were officially over, after bilateral relations soured in recent months. According to Burkina's army, a flag-lowering ceremony was held to mark the occasion at a camp on the outskirts of the capital Ouagadougou on Saturday 18 February by senior officers from Burkinabe and French forces. France confirmed it would withdraw its contingent of hundreds of troops stationed in Burkina Faso last month.
This comes after the junta ruling the Sahel country demanded the force pull out within four weeks. The request came days after Burkina's Prime Minister Apollinaire Kyelem de Tembela declared Russia to be a "reasonable" choice of new partner in the anti-Jihadist fight. Government has, however, established that diplomatic relations between France and Burkina Faso will not be affected. "This does not mean the end of diplomatic relations between Burkina Faso and France", government representative Jean-Emmanuel Ouedraogo told the press. Some of the troops left days after that announcement. Their departure marks another significant step in the scaling-down of France's military presence in the region. The junta in neighbouring Mali also insisted French troops leave and in 2022, French President Emmanuel Macron ended the anti-jihadist Barkhane mission there after a decade. The Jihadist attacks continue in the region.
Ivory Coast
Conseil du Café-Cacao responds to cocoa export default risks
The Conseil du Café-Cacao, responsible for Ivory Coast's cocoa trade, has responded to concerns over a perceived lack of crop supplies for export leading to risks of contract defaults. Neill Barston has asserted that there were sufficient stocks. According to its assessment of the situation, the Consul du Café-Cacoa claimed that despite the noted slowdown in cocoa volumes arriving at the country's key port, there were enough beans available to cover present order levels. "On February 10, 2023, the Coffee-Cocoa Council held a routine meeting with the groups of exporters. The goal was to know their difficulties and better understand the reasons for this slowdown in arrivals. This moment of exchanges during which several reasons have been cited to justify this phenomenon, has made it possible to understand that it was still too early to be alarmed…The Conseil du Café-Cacao would therefore like to reassure and inform all players in the cocoa sector value chain that everything is done to facilitate the supply of beans to exporters and avoid any risk of default." Authorities added that several cocoa sector operators had stocked up supplies to mitigate for such circumstances, and it said it would take measures to limit purchases to ensure that the market remains as balanced as possible.
Senegal
King Mohammed VI's Visit to Dakar
Morocco's King Mohammed VI is expected to pay an official visit to Senegal. The Senegalese foreign minister underlined that the visit demonstrates the deep friendship and close cooperation that unites the two countries. The Senegalese Foreign Minister Aissata Tall Sall shared the news on her Twitter account saying: "It is with great pleasure that I welcomed this evening my friend and brother, the Minister of Foreign Affairs of the Kingdom of Morocco, Nasser Bourita, who came to accompany His Majesty King Mohammed VI on an official visit to Senegal".
The Senegalese official noted that the visit reflects the deep friendship and close cooperation that unites the two countries. The Moroccan Ambassador to Mali Hassan Naciri told the Senegalese press agency APS that this visit marks the monarch's ninth visit to Senegal, and he described it as a "work and friendship visit." Naciri stressed that the visit is a renewed pledge of loyalty to the unique relationship between the two countries. In 2021, Senegal opened its consulate general in the southern city of Dakhla, Morocco. The opening reflected Senegal's constant support for Morocco's territorial integrity and sovereignty over Western Sahara.
Cameroon
Scores Killed in Cameroon's Battles with Separatists
Cameroon's military says it has killed scores of armed separatists in clashes this month and at least 15 have surrendered. The rebels, who vowed to disrupt the March Senate elections in Cameroon's western regions, claim to have killed scores of government troops. Ndop district residents in Cameroon's restive Northwest region say seven bodies were found in bushes Tuesday 21 February 2023, following heavy fighting between separatist rebels and government troops. According to Ndop businessman, Anyam Edison Penn, the clashes halted trade in Ngoketunjia, where Ndop is located. "For the past weeks fighting in Ngoketunjia has been very intensive between the separatists and the defense forces, and this has been affecting so many lives, so many persons killed, and it has been a burden on our side", Penn said. "Thousands of people were like they were in a cage. I pray and hope that the crisis will be resolved so that we, the civilians, should not be suffering like this", he added.
Cameroon's Anglophone separatists have vowed to disrupt the 12 March elections for Senate and last month killed two election officials. Cameroon's government said at least 15 rebel fighters were killed in ongoing clashes this month around Ndop while the military said it killed at least 30 rebels in other northwestern towns. According to the UN, fighting has since killed at least 3,500 people and displaced 750,000. Canada, which is attempting to negotiate an end to the conflict, says more than 6,000 people have been killed and the unrest has deprived 600,000 children of education.
Rwanda
Kagame appoints new Police chief
President Paul Kagame has appointed a new inspector general of police to replace Dan Munyuza. According to a statement issued on Monday 20 February  2023, DCG Felix Namuhoranye becomes the new Inspector General of Police (IGP), replacing Munyuza at the helm of the institution. Prior to the appointment, which was announced by the Prime Minister, Dr Edouard Ngirente, Namuhoranye was the deputy inspector general of police in charge of operations at Rwanda National Police (RNP), a position he has held since October 2018. In the new changes, CP Vincent Sano, who was previously the Commissioner of in charge of Finance at RNP, replaces Namuhoranye as the Deputy IGP in charge of Operations, while Col Celestin Kanyamahanga was appointed the permanent secretary in the Ministry of Defence replacing Maj. Gen. Emmanuel Bayingana. Prior to being appointed the Deputy IGP, Namuhoranye had served as the director of Rwanda Police Academy.
Munyuza took over the police force from Emmanuel Gasana in 2018. Munyuza had a long stint at the directorate of military intelligence which he headed in the region.