Africa news roundup 26 Feb to 4 March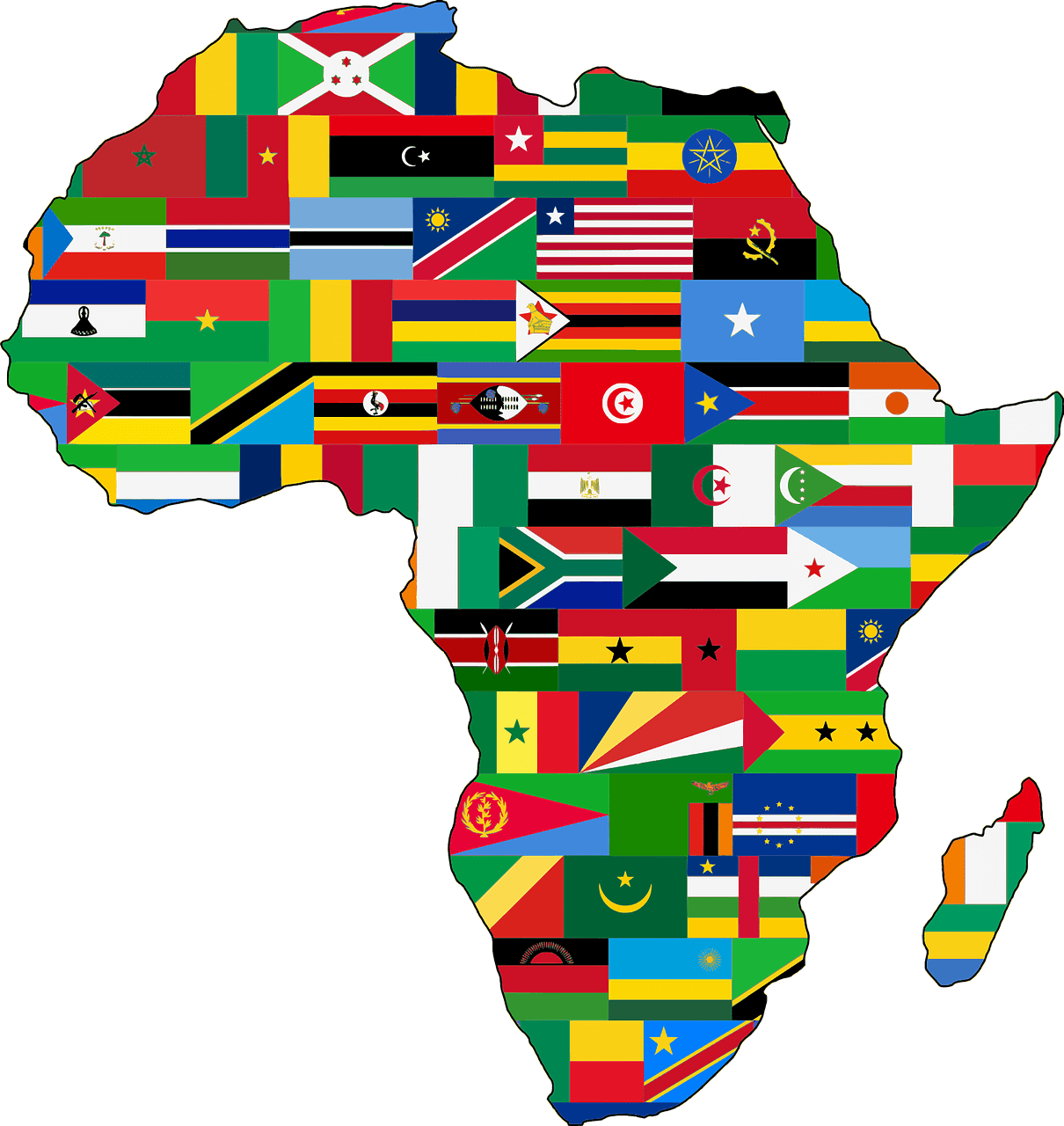 Ghana
Minority in Parliament rejects new constitutional instrument
The minority in Parliament has rejected the Electoral Commission's (EC) newly proposed constitutional instrument (CI). The CI, when instituted, will make the national identification card, popularly known as the Ghana Card, the sole identification document required to register as a voter. After several hours of briefing of members of Parliament by the commission's chairperson and the National Identification Authority's executive secretary, the National Democratic Congress (NDC), the minority party in Parliament, was not satisfied with the justification presented to the house. According to Dr Casiel Ato Forson, the leader of the NDC, his side was not consulted in the preparation of the controversial CI. According to him, such a development breeds mistrust, undermines democracy, and threatens peace and security.
The Electoral Commission, in September last year, made a move to have the Ghana Card as the sole document for voter registration in the country. The move was disapproved by the NDC which subsequently opposed the CI, saying it would disenfranchise many eligible voters due to the cumbersome procedure involved in acquiring the card. However, the EC insisted that it would use the Ghana Card for voter registration as it is the most authentic means of identifying Ghanaians.
Nigeria
Bola Tinubu declared president after a competitive election
 Officials of the Independent National Electoral Commission (INEC) declared Bola Ahmed Tinubu the winner of Nigeria's presidential election on Wednesday. This announcement keeps the ruling party, the All Progressive Congress (APC) in power even after the sitting president, Mahammudu Buhari, steps down after his eight-year mandate on 29 May 2023. Bola Tinubu defeated two of his closest opponents in an election described as the most competitive election ever.  According to official results, Tinubu received only 37 per cent out of the total votes cast. That is nearly 8.8 million, while the main opposition candidate Atiku Abubakar garnered 29 per cent, almost seven million. In third place was Obi with 25 per cent, some 6.1 million.
However, the elections were marked with pockets of violence and allegations of irregularities, sparking protests by opposition supporters across the country. Sections of the nation are calling for a rerun. Responding to the news, President Muhammadu Buhari congratulated Bola Tinubu, describing him as the best man for the job. "I shall now work with him and his team to ensure an orderly handover of power," the president said. He acknowledged challenges in the voting procedure but said there was no doubt regarding the "freeness and fairness of the elections".
Kenya
Inflation at an all time high
According to the latest data from the Kenya National Bureau of Statistics (KNBS), the country's inflation rate in February had risen by 0.2 per cent. As average Kenyan's continue to struggle with high costs of food, fuel, and housing, data shows the overall inflation rate stood at 9.2 per cent in February. A marginal increase from 9 per cent in January. The Consumer Price Index, which measures the percentage change in the price of a basket of goods and services consumed by households, increased by 0.6 per cent from 129.29 in January 2023 to 130.13 in February 2023. The rise in inflation was largely due to an increase in prices of commodities under food and non-alcoholic beverages (13.3 per cent), housing, water, electricity, gas and other fuels (7.6 per cent), and transport (12.9 per cent) between February 2022 and February 2023, said KNBS.
Housing, water, electricity, gas, and other fuels also increased by 0.4 per cent between January and February, mainly due to an increase in LPG prices by 4.7 per cent. Electricity prices on the other hand decreased during the period under review. Transportation remained the same between January and February as diesel and petrol prices remained unchanged. The high cost of living in Kenya is an issue, with many households struggling to make ends meet. The phenomenon has been attributed to factors such as high food and fuel prices, rising taxes, and a weak currency.
Tanzania
IMF to support recovering economy
 As part of efforts to help boost Tanzania's economic recovery amidst global economic shocks that have slowed growth, authorities have reached an agreement with the International Monetary Fund (IMF) for the disbursement of a US$151 million loan. The loan is subject to approval by the IMF's executive board and will bring the institution's total financial support to Tanzania under the $1.04 billion 40-month extended credit facility (ECF) agreed on last year July to US$302 billion. As at 2022, Tanzania's GDP was 4.7 per cent, reflecting, according to the IMF, an indication of steady recovery of the nation's economy.
"The economy is benefitting from improvements in the business environment but is also expected to continue facing spill over the war in Ukraine in the near term", said IMF's Tanzania mission chief, Charalambos Tsangarides. "Monetary policy will continue to be tuned to developments in actual and expected inflation, while allowing exchange rate flexibility to cushion the economy against external shocks," he added. The IMF also lauded the implementation of the reforms it had recommended when it first disbursed US$151 million under the ECF to Tanzania in November last year, including replacing subsidies with targeted social spending to cushion those adversely affected by economic shocks.
South Africa
Rand appreciates against the US dollar
After data showed that the country's unemployment rate had declined for the fourth consecutive quarter last year, in October-to-December, the South African rand appreciated against the US dollas on Tuesday. The rand traded at 18.3500 against the US dollar, 0.39 per cent stronger than it was on Monday. According to Statistics South Africa, unemployment also fell to 32.7 per cent in the final three months of 2022 from 32.9 per cent. Other data also showed that South Africa recorded a trade deficit of 23.05 billion rand ($1.25 billion) in January, to a surplus of 4.99 billion rand in December 2022.
According to the National Treasury data, the country recorded a budget deficit of 88.80 billion rand (US$4.82 billion) in January, compared to a deficit of 65.93 billion rand in the same month a year earlier, National Treasury data showed on Tuesday. However, the shares of Sibanye Stillwater, the world's largest producer of platinum, fell by around 3 per cent, after the company said its full-year profit almost halved due to a lengthy strike at its South African gold mines and flooding at its US platinum operations that hit production.
Swaziland
Communist shot and abducted during protests
The Communist Party of Swaziland (CPS) has accused the police force of shooting and abducting one of its members, 21-year-old Mvuselelo Mkhabela. The attack is said to have occurred at 13hrs local time on 28 February 2023. According to a tweet from the CPS, the police dragged the body of the badly injured Mvuselelo in the police van and continued attacks on peaceful protestors. "Comrade Mvuselelo was badly shot at and dragged to the police van helplessly and his whereabouts and condition is unknown and the armed to teeth police force continued its attacks to the protesting community", CPS tweeted. This latest act of violence by the Swaziland police force comes amid the repression of recent protests against the parliamentary elections which has been described as 'farcical'.
The CPS has described the elections as a farce because the Parliament is under the control of the monarchy and so the electoral process constitutes "a tool used by the absolute monarchy to sanctify King Mswati's decision". Communists in Swaziland have been involved in a struggle against the monarchy for decades. In recent months, the regime led by King Mswati III, has intensified attacks against pro-democracy activists, including the assassination of human rights lawyer Thulani Maseko, threats against union leader Sticks Nkambule, torture of union leader Mbhekeni Dlamini, and more. "Mvuselelo's consciousness and commitment to the just course of the people of Swaziland fighting for democracy in the face of a military oppression by Mswati and his political elites remain unwavering", the CPS tweeted.
Liberia
Work has begun on first public library after a civil war
Work has begun on Liberia's first public library after a civil war in the West African country. The project is being funded by a group of charities led by a Hamilton, Ontario-based organization, Empowerment Squared, which is headed by a Liberian war refugee. The cost is estimated at US$1.5m and is being built in Paynesville, a suburb of the capital Monrovia with a growing population of about a million. The ultra-modern library will be built on land donated by the city in three phases, as funding is obtained. The first phase will include a learning centre, library, and hub for personal and professional development while the second phase will be a recreational facility and the third will involve the renovation of a town hall conference centre.
Community groups plan to teach reading and computer skills to people in a catchment area of around 100,000 people. Liberia's adult literacy rate currently stands at 48 per cent. As well as books and periodicals, the library will have sound recordings, film, and digital materials. The public will be able to use computers, photocopiers, printers, and projectors. According to Leo Lekpele Nupolu Johnson, the head of Empowerment Squared said the centre would later expand to include a children's library.
Sierra Leone
Mauritus president congratulate Julius Bio
His Excellency Prithvirajsing Roopun, president of the Republic of Mauritius, has congratulated Dr Julius Maada Bio, president of Sierra Leone, on being granted the African of the Year Award. President Bio emerged as the winner of the African of the Year 2022 Award in December 2022, polling over 68 per cent of the total votes. The poll attracted a combined total of over 15,000 votes and over 1 million active online engagements during the voting period. The previous winner of the African of the Year 2021 award was Dr Lazarus McCarthy Chakwera, President of the Republic of Malawi.
Roopun and Bio held a bilateral meeting, ahead of the 11th African Leadership Magazine Persons of the Year Awards Presentation Ceremony on Saturday 25 February. During the meeting, the two leaders expressed their commitment to working together in areas such as agriculture, tourism, education, information technology, and private-sector collaboration. President Roopun commended President Bio for his efforts in improving access to education in Sierra Leone and shared that Mauritius has made great strides in this area as well. President Bio also shared that he has pushed for healthcare improvements in Sierra Leone by starting a telemedicine and telehealth project. The two leaders affirmed their commitment to deepening bilateral relations between Sierra Leone and Mauritius, sharing experiences and collaborating at both continental and global levels.
Uganda
President Yoweri Museveni has called for stronger trade relations
President Yoweri Museveni of Uganda has called for stronger trade relations among African countries and lamented the high cost of buying products and services outside the continent. Museveni began a state visit to South Africa on Tuesday in a bid to encourage better economic ties between Uganda and Africa´s most developed economy. Accompanied by members of his cabinet who were scheduled to meet with their South African counterparts and sign various trade and bilateral agreements, Museveni met with President Cyril Ramaphosa. Making brief remarks ahead of the meeting with Ramaphosa, Museveni emphasized the importance of intracontinental trade, while highlighting some of the challenges that were making this difficult to achieve.
Among some of his priorities were the procurement of coal from South Africa to be used to transform Uganda´s high-grade iron ore into steel. "Our part of the world, as you can see, is very far from the ocean, 1,000 miles. Bringing steel products from China, India and Ukraine, in the past was very expensive, the freight alone is bigger than even the cost of the product itself. So, it is very important that we develop an inland steel industry for Uganda and those areas around there. We need coal from South Africa" Museveni said.
Ramaphosa responded that South Africa sees Uganda as an important partner in East Africa and lauded its contribution to "regional economic and political integration as well as regional peace and stability." Museveni and Ramaphosa are scheduled to address a South Africa-Uganda business forum during the state visit.
 Zambia
Croatians facing child trafficking charges granted bail
Eight Croatians facing child trafficking charges in Zambia were granted bail on Tuesday 28 February 2023, following their rearrest last week while trying to leave the Southern African nation. The eight are Zoran Subosic, 52, a guitarist in a well-known band Hladno Pivo, or Cold Beer, Immovic Subosic, 41, an administrator, Damir Magic, 44, an electrical technician, Nadic Magic, 45, a technician, Ladislav Persic, 42, a medical doctor, Aleksandra Persic, 43, a hair salon attendant, Noah Kraljevic, 40, a programme director, and Uvona Kraljevic, 36, a dog handler. Zambian immigration official Gloria Sakulenga, 36.  The charges allege that on 7 December last year, the four couples acted together with a Zambian immigration official to try to traffic four children from the neighboring Democratic Republic of the Congo.
The group said they legally adopted the children aged between one and three years old but Zambian authorities had accused them of trafficking the minors. The prosecution had opposed the bail application, arguing that the eight were flight risks. However, magistrate, Jennipher Bwalya, said nothing excluded them from seeking bail if all conditions were met. "I am inclined to grant the application as there is nothing in the law that stops foreigners from being granted bail," Bwalya said on Tuesday in the northern city of Ndola, 300 kilometers (180 miles) north of the capital Lusaka. They were ordered to pay 20,000 kwacha (about $1,000) each in bail fees and offer two sureties from reputable organizations. The trial is set to commence on 1 March. Nothing has been said in court about the whereabouts or status of the children.
Malawi
Country benefits from climate change aid
Malawi's president, Lazarus Chakwera, says a Scottish fund for poor countries hit by climate change should be a prototype for the whole world. The Scottish government announced in 2021 that it would begin funding so-called "loss and damage" projects – impacts caused by climate change such as increasing storms and more destructive weather patterns. After much wrangling, world leaders followed Scotland's lead at last year's UN climate summit in Egypt with the announcement of the historic loss and damage fund.
Chakwera said the small Scottish fund had already made a significant difference in 10 areas. A quarter of the £2m (US$2.4m) allocated for this year is being spent in Malawi, which has long-established ties with Scotland. A further £5m is being made available from April. In a BBC interview, Chakwera said, "It has made huge differences in the people and their livelihoods because they are given a hand up, so the resilience we talk about becomes a practical issue". He added that what Scotland is already doing is what everybody else needs to be doing. Describing the money as aid is wrong, he insisted, saying it should instead be seen as countries taking responsibility for climate change together. In Malawi's Zomba region, the money given by the Scottish Government is being used to rebuild parts of a seven-kilometer (four-mile) flood embankment on the Phalombe River, which was breached by storms last year in 10 places.
Gambia
 Man jailed 15 years for human trafficking
On Monday 27 February, Gambia registered another milestone in its fight against human trafficking within its jurisdiction as the High Court in Kanifing, presided over by Justice Osei Tutu, convicted one Jerome Jatta for human trafficking and sentenced him to a prison term of 15 years. The court also fined Jatta D100, 000 (US$1,640) in default of serving 40 months behind bars. The convict was charged with conspiracy to commit felony contrary to section 386 of the Criminal Procedure Code and acting as intermediary for the purpose of trafficking contrary to section 29 (1) (3) and (b) of Trafficking in Persons Act Cap 13:04 Vol. III Laws of The Gambia.
State counsel, Rakey Duanda, described the judgement as a milestone that sent a clear message of the government's zero tolerance approach to trafficking in persons. In the same vein, the solicitor general and legal secretary, Mr Hussein Thomasi, expressed delight that justice had been obtained for the victim of what he described as a "gruesome act". He added that to all traffickers "and would-be traffickers, this is a warning to you; the long arm of justice will surely get you one day". He affirmed the government's continued commitment to the prevention, protection, and prosecution of all cases related to trafficking in persons, especially women and children."