How to successfully transition to a plant-based diet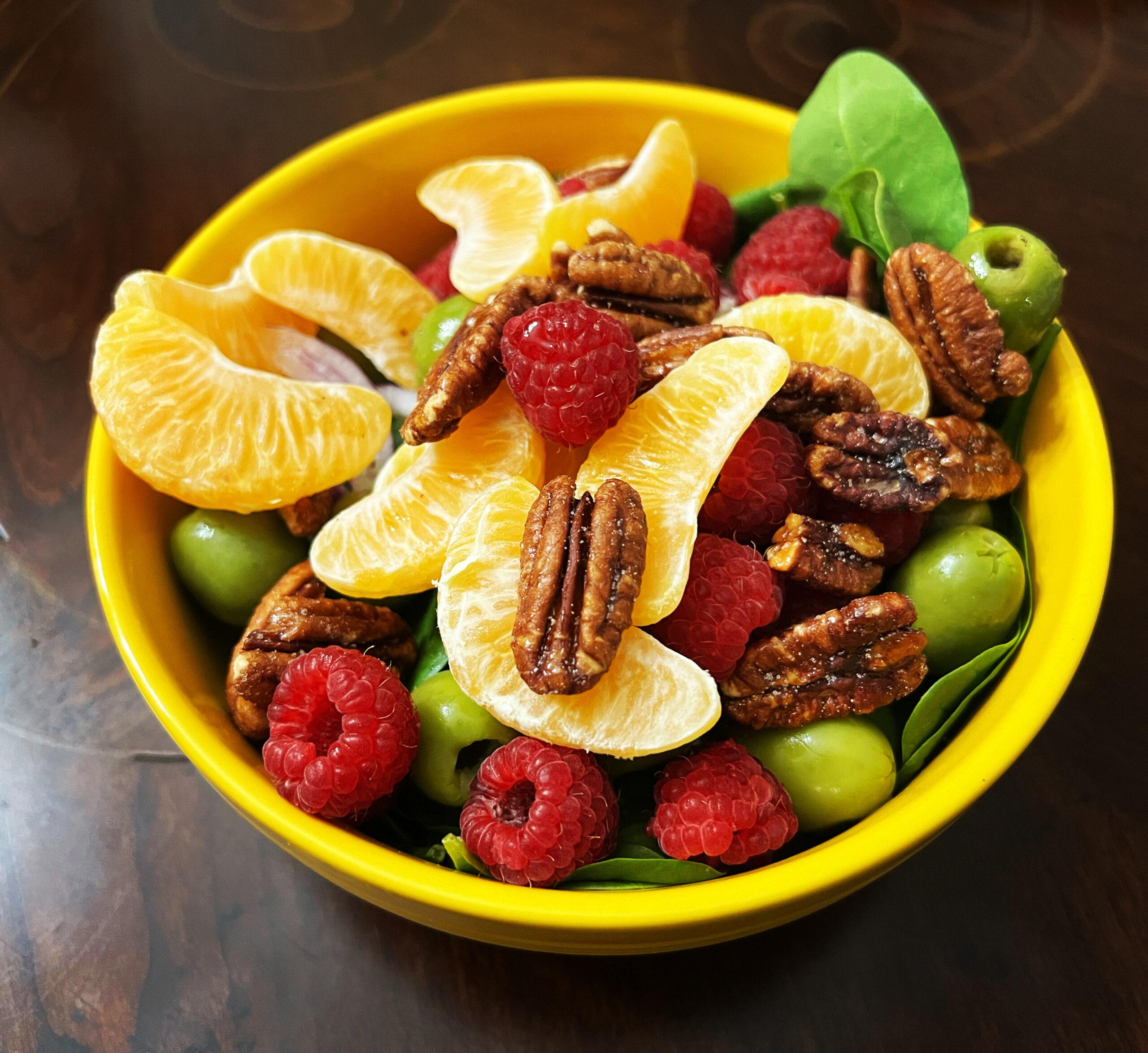 Kitchen Chronicles
It's a new year, a new season in your life and you have decided to take the plunge to adapt to a healthier lifestyle. You want to lose a few pounds and cut meat out of your diet, but it all seems so difficult! The journey really doesn't need to be daunting. It's doable!  You can be successful without cheating, starving yourself and slipping back into your old ways of eating and unhealthy habits! All it takes is the right mindset, dedication, determination, consistency, and patience and before you know it, you will be enjoying tasty meals that are satisfying, easy on the stomach and meatless! Here are a few tips and tricks that will help you to successfully transition to being a veggie toting, meatless loving, plant-based being.
The first step is a simple one. Have a reason and /or a purpose! Ask yourself the question, why do I want to drop meat from my diet? Is it for health reasons, feeling good about myself, body image or other? For me, it was all about being proactive based on the genetic hand I was delt. Heart dieses is common in my genetic lineage and so I wanted to do what I could to slow down its impact. Having a purpose will keep you focused and on the right path! You may get derailed and discouraged along the way. However, having a prize to keep your eyes on will help you stay on course.
The next step is to transition gradually! It took more than a day to build Rome, so how can you expect that your transition will happen overnight? In this case the race is not for the swift but for those who can endure. How do you endure? Start out slowly by eliminating meat from your diet and replacing it with healthy alternatives. Start by having one meat-free meal weekly, then transition to two meals, within a few weeks to a month or at a desired pace that's manageable to you, then three meat-free meals weekly and before you know it, it's a year and you have completely purged all animal flesh from your diet! During this transition it becomes very important to be more open to trying new fruits, vegetables, and plant-based foods. Incorporate them into a regular rotation in your meals. I think you will be pleasantly surprised with what your taste buds are drawn to and like.
Plan your meals in advance. This exercise will help you stay on track. You will have less temptations to fall back into your old eating habits and more opportunities to be intentional about your meal choices. Best of all, it will make your time in the kitchen quick and stress free. You can keep it simple by preparing salads, roasted veggies, soups, stews, and legumes cooked your favorite way. For me, my go to meals were soups and a variety of pasta meals. These were quick and easy one pot meals that allowed me to prepare large portion sizes to freeze for days when I didn't feel like cooking and the flexibility to be creative. I get bored very easily with food, so having a different meal everyday worked best for me during my transition. What kind of eater are you? Knowing the answer to this question will make shopping and planning for your meals a breeze.
Lastly, when preparing meals, replace animal ingredients with healthy plant-based ones. As intimidating as this may sound, it is a lot easier than you may think. There are so many healthy and unprocessed plant-based options to choose from. You will have a field day picking the alternatives that work best for you and your palate.
The thing that made my transition so much more exciting and easier was veganizing my favourite meals. I always opted to maintain similar taste profiles and textures of my favourite meals by choosing plant-based options that check all the boxes. Cow's and goat's milk for example can be replaced with plant-based milks such as oat, almond or soy milk. Coconut milk goes best for recipes that call for rich, deep flavours. Grounded flaxseed or apple sauce can be excellent egg replacements for baking. Believe me when I say you don't give up consistency, texture, or flavour by making this swap. There is an adequate list for cheese alternatives which includes nutritional yeast, cashews, and almonds. These make great substitutes for cream-based sauces, ricotta, and cottage cheeses.
My all-time favourite plant-based meat substitute is grounded walnuts and mushrooms. Use this duo for any recipe that calls for ground meat or poultry and you will forget that the meal is even plant-based. There is no compromise on flavour, texture, or taste when this healthy alternative is incorporated as a meat substitute into any recipe. I use white mushrooms for recipes that call for poultry and baby bella mushrooms for recipes that call for ground red meat.
Changes can be scary but usually they are a good way to propel you in the direction of success. Transitioning to a plant-based diet shouldn't be done cold turkey. It should be paced at a rate that is comfortable for you. Your transition may take two weeks, or it might take a year. Whatever the pace you choose, learn as you take baby steps, make mental notes of things you like and dislike and, most of all, enjoy the walk as you journey to a healthier you.
Dr. Jerainne Johnson-Heywood is a Physical Chemist, home chef, culinary influencer, and a food enthusiast, focused on creating plant-based cuisines! Her culinary brand is The Uncomplicated Palate.