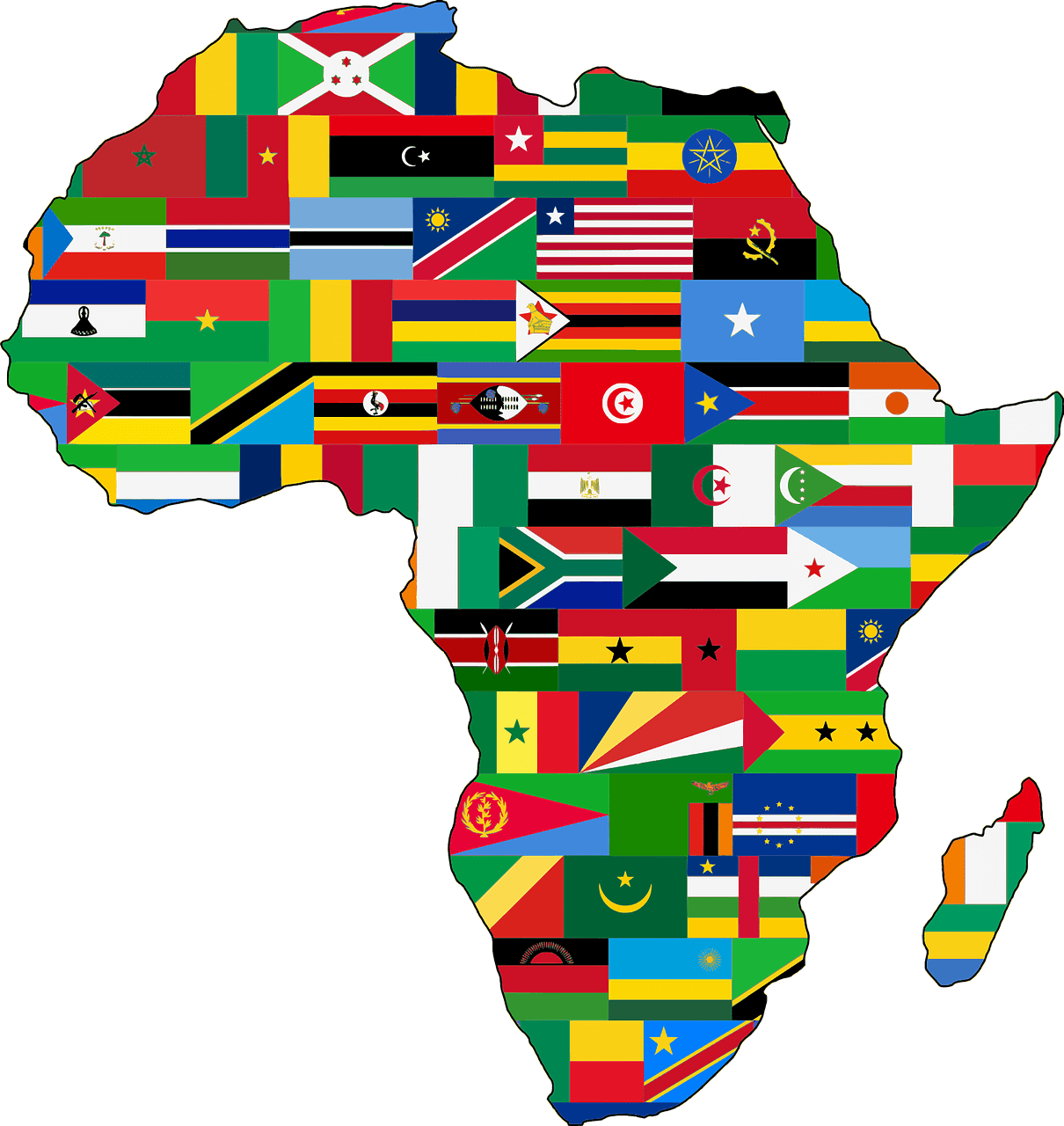 July 2-8, 2023
Ghana
 Parliament adopts controversial anti-LGBTQ+ bill
On Wednesday, members of Parliament unanimously adopted the "Promotion of Proper Human Sexual Rights and Ghanaian Family Values Bill, 2022".  The object of the Bill is to provide for proper human sexual rights and Ghanaian Family Values proscribing lesbian, gay, bisexual, transgender, queer (LGBTQ+) and related activities.
The Bill now moves to the consideration stage, after which it will go through the third reading before it is passed into law. During the second tabling of the Bill, when Speaker Alban Sumana Kingsford Bagbin posed the question as to which of the 275 MPs were against the adoption of the Bill, the House unanimously voted for its adoption.
Contributing to the debate on the motion, Mr George, the lead sponsor of the Bill said: "The danger of homosexuality is grave, persons who are homosexuals or transgenders from statistics from the CDS have at least six times higher rate of obesity, substance abuse, and suicidal thoughts than heterosexual people". He noted that this had a consequence on our health bill as a country and public health, and the country could not turn a blind eye to this.
Mr Bernard Ahiafor, National Democratic Congress (NDC) MP for Akatsi South, said the passing of the Bill on the Promotion of Proper Sexual Human Rights and Ghanaian Family Values will not violate any international treaty.  Mr Kwame Anyimadu-Antwi, the Chairman of the Committee on Constitutional, Legal and Parliamentary Affairs, and New Patriotic Party (NPP) MP for Asante Akim Central, said the Committee noted that majority of Ghanaians were in favour of the passage of the Bill; adding, however, that there were significant human rights concerns which were worthy of consideration.
Nigeria
 798 diphtheria cases and 80 deaths recorded
 The Nigeria Centre for Disease Control (NCDC) and Prevention has recorded 798 diphtheria cases in eight states across 33 local government Areas in the country. The death toll has also risen to 80 with a case-fatality ratio of 10 per cent as of 30 June 2023. The NCDC disclosed this on Thursday in a press statement signed by its director general, Dr Ifedayo Adetifa, following the first confirmed case of diphtheria reported in the Federal Capital Territory (FCT), Abuja. The Federal Capital Territory Administration had announced, on Monday, that the disease claimed the life of a four-year-old child in Deidei District of the FCT. The NCDC, however, said the FCT Health and Human Services Secretariat has activated the diphtheria Incident Management System to coordinate outbreak response activities.
It said that as of 3 July 2023, only one confirmed case had been detected in the FCT, with seven suspected cases testing negative while others are awaiting laboratory results. The public health institute noted that since December 2022, diphtheria cases have been reported in Kano, Lagos, Yobe, Katsina, Cross River, Kaduna, Osun states, and the FCT. It said Kano state leads with 782 cases. "The majority (71.7 per cent) of the 798 confirmed cases occurred among children aged two to 14 years. So far, a total of 80 deaths have been recorded among all confirmed cases (case fatality rate of 10.0 per cent)", it said.
South Africa
Ramaphosa in Kinshasa to discuss security and trade
President Cyril Ramaphosa met this Thursday with DRC president, Félix Tshisekedi, at the presidential palace in Kinshasa. The South African leader is on a two-day visit to the country to discuss security and trade. Both leaders are also attending the DRC-South Africa Economic Forum, which brings together around 100 businessmen from the two countries. On Tuesday, the two sides reactivated the DRC-South Africa Great Joint Commission, a bilateral body of ministers tasked with working on revising bilateral deals.
The visit from the South African president takes place as Kinshasa prepares for a general election at the end of December amid persistent security problems in the east of the country. Ramaphosa pledged to keep helping the DRC to fight insecurity and poverty. "We are willing, prepared and always ready to support the DRC as we have done in the past and we will continue to do so", he said. "We are also going to strengthen that relationship by having a bilateral agreement on security and defence", the South African leader added. The Congolese president highlighted the mutual defence pact of the Southern African Development Community (SADC) as a potential model. "We'll know more in the days or weeks to come", Tshisekedi said. Both the Democratic Republic of Congo and South Africa are members of the 16-nation SADC.
Liberia
 Weah reveals plans to open an embassy in Isreal
 On Tuesday, Liberia announced its intention to establish an embassy in Israel. President George Weah told Foreign Minister Eli Cohen of Israel of the plan during a meeting in Jerusalem. "I welcome Liberia's intention to open an embassy in Israel, which will deepen the ties of friendship between the countries. Liberia is one of Israel's great friends on the African continent," Cohen said. "I thank the president of Liberia, George Weah, for their support for Israel in the international institutions and we agreed that we will work together to deepen economic cooperation in the fields of energy, agriculture and water, using Israeli knowledge and experience and promoting commercial delegations in Israel and Liberia", Cohen continued.
The Israeli Foreign Ministry said that "Liberia is one of Israel's great friends on the African continent and stands by it in votes in international organizations. Promoting economic, energetic and agricultural cooperation." Last year, Liberia announced the opening of a trade office in Jerusalem, which it said would eventually become the country's first embassy in Israel. Weah headed a delegation comprising several ministers from the African country. Herzog emphasized that it was important for Liberia to open a permanent embassy in Israel, as it would greatly increase the opportunities for cooperation.
Sierra Leone
 Opposition vows not to take part in governance
 The main opposition party has said it will not take part in any level of governance in the country, from Parliament to local councils, following what it called "fraudulent" presidential election results. "The APC [All People's Congress] declares its non-participation in any level of governance, including the legislature and local councils, as the results have already been tampered with to give the SLPP an unjust majority at all levels", it said, referring to Bio's Sierra Leone People's Party. "The APC unequivocally rejects the announced results… given the glaring irregularities and violations of established electoral procedures," the party said and issued a series of demands, including the resignation of the electoral commissioners, accusing them of "bias and failure to conduct their duties impartially".
The party also called for an election rerun within six months. They said the vote must be "overseen by credible individuals and institutions who will ensure a fair and transparent process". It demanded the resignation of several officials and called on "international partners to impose travel bans on a dozen leading figures in power, including the president". It called the current government a "dictatorship" that is "usurping power". The APC claims the final results announced do not correspond with the total number of votes cast at each polling station. The results of the local and legislative elections, which took place on the same day a week ago, are expected this weekend.
Kenya
 Reopening of Somalia border delayed after attacks
 Kenya said Wednesday that it was delaying the planned reopening of its long-closed border with Somalia after a number of deadly attacks on its soil attributed to the Islamist militant group al-Shabaab. Interior Minister Kithure Kindiki said the phased reopening of border posts in Mandera, Lamu and Garissa along the lengthy frontier with Somalia would not go ahead as announced in May. The decision comes after the murder of five civilians and the deaths of eight police officers in Kenya in separate incidents near the border last month blamed on al-Shabaab.
"The government will delay the planned reopening of Kenya-Somalia border points until we conclusively deal with the recent spate of terror attacks and cross-border crime", Kindiki said during a visit to the Dadaab refugee camp in far eastern Kenya near Somalia. The frontier was officially closed in October 2011 because of attacks by al-Shabaab, which has been waging an insurgency against the central government in Mogadishu for more than 15 years.
Tanzania
 Night bus travel ban lifted after decades
 Tanzania has lifted the long-standing ban on night-time upcountry bus travel. The decision was announced by Prime Minister Kassim Majaliwa in Parliament. He said that the ban, initially imposed in the 1990s, was a response to the escalating number of road accidents and bus hijackings. The lifting of the ban comes after thorough consideration of input from various stakeholders in the transport sector, alongside marked improvements in infrastructure and security.
Prime Minister Majaliwa emphasized the government's commitment to promoting safer and more efficient travel options for citizens, noting that advancements in infrastructure and security measures have contributed to the reassessment of the night travel prohibition. The uplifting of this decades-long ban is expected to have a substantial impact on the country's transport sector, with potential benefits in terms of economic growth and enhanced travel options for passengers. The association of Tanzanian bus owners has expressed their wholehearted support for this positive change, anticipating a boost in business opportunities.
 Uganda
 Aponye dies in car crash
 Ugandan grain billionaire Apollo Nyegamahe, alias Aponye, who died in a road accident in Ntojo, Ntungamo District on Thursday night was traveling to Kabale. According to reports, 'Aponye' was going for the burial of an old friend identified as Simeo. Simeo, who passed away on Wednesday, was among the first businessmen in Kabale and used to trade with Aponye. Aponye's death has shocked Uganda's business community.
he cause of the accident is yet to be established. Police are yet to issue a statement on the incident. However, preliminary reports indicate that the driver of Aponye's car rammed into a stationary trailer. The crash left both cars mangled and crushed with debris scattered on the road. Aponye owned Aponye Ltd – Uganda's leading grain business and also Aponye Shopping Mall in Ntinda, a Kampala suburb. He also dealt in manufacturing and real estate.
 Eswatini
 Mlamuli Dlamini appointed new CEO of local TV station
 The appointment of Mlamuli Dlamini as the new chief executive officer (CEO) of Eswatini TV has received a resounding response from creatives as he mentioned that he would adopt a youth-focused approach for the broadcasting station. A few creatives (including actors, singers, producers)  said they had faith in Dlamini in making the TV station a home for the youth and locally-produced shows that would put the station on the map. The creatives discussed the changes they would like to see in terms of content and noted how important youth-based television was to them. Ncwiki, a young rapper and graphic designer, stated that he would love to see more local and creative content that was fun and interactive.
"Let's have more content that is fresh and up to date, more call out to youth content creators to come up with exciting concepts. With the high ratio of youth in the kingdom, a youth based television station ought to give them content that will inspire them to create opportunities for themselves", he said. He added that the country had a lot of young creatives who lacked platforms that would offer them a steady income. Brand strategist at Thirty Five Entertainment Network and Podcast host, Sibonelo Mkhombe, said he would like to see Eswatini TV compete with big streaming platforms. "I would love to see Eswatini TV involved in developing local creatives and perhaps broadcast awards like 'Viewers' Choice Awards
 Zambia
 Police arrest former president's son and his wife
 Authorities in Zambia have arrested former President Edgar Lungu's son and daughter-in-law on charges of money laundering and possessing property believed to be proceeds of crime worth more than $5 million. Lungu's Patriotic Front Party has described the move as continued persecution of Lungu's family by the government. Police spokesperson Rae Hamoonga told VOA on Tuesday that Dalitso Lungu and his wife, Matilda, have been arrested in their capacity as directors of Saloid Traders Limited. He said they are accused of owning 69 motor vehicles and other properties believed to have been the proceeds of crime.
Hamoonga outlined the charges as follows. "Police have arrested and charged Dalitso, aged 36, and Matilda Likando Milinga, aged 36, for the offence of possession of properties suspected to be the proceeds of crime, contrary to Section 71 of the Forfeiture of Proceeds of Crime Act of 2010. Dalitso Lungu has also been arrested and charged for the offence of money laundering. The duo has since been released from police custody and will appear in court soon", said Hamoonga. The arrests come a week after Zambian authorities announced the seizure of some 20 properties linked to Dalitso, former President Lungu's wife, Esther, and daughter Tasila.
 Malawi
 Independence Day commemoration
 President Lazarus Chakwera has encouraged Malawians to remain united, resilient and focused in the pursuit of national aspirations. He made the remarks Thursday, during the country's 59th independence celebrations at Bingu National Stadium in Lilongwe. Chakwera started by commending United Republic of Tanzania's head of state, Dr Samia Suluhu Hassan, who was the guest of honour. "When Malawi was devastated, Tanzania first came to our aid with practical support", recounted Chakwera, saying Tanzania's gesture was a show of good friendship.
He said the theme of this year's independence commemoration emanates from the resilience the country has shown in rising above obstacles inflicted by different forms of devastation in a short space of time. He cited the COVID 19 Pandemic, cyclones Anna and Gombe which hit the country back to back, the war in Eastern Europe, a cholera outbreak, drought in the Northern district of Karonga and the catastrophic cyclone Freddy to have rendered the country fragile. "All that has not stopped Malawi from pursuing her aspirations", he said. Chakwera then announced that the country will forge ahead with a resolve to continue with the drive to prosperity by instituting strategic measures to propel recovery.
 GAMBIA
 Families sue Indian drugmaker after cough syrup deaths
 The relatives of 20 Gambian children, whose deaths were linked to toxic cough syrups made in India, have sued Indian drugmaker Maiden Pharmaceuticals as well as local authorities in the West African country. The World Health Organization linked the deaths to the consumption of four cough syrups and fever reducing drugs made by Maiden, charges the Indian company and government deny.
The case filed on Friday, and reported by Reuters, opens a new front in the fight for compensation and justice after at least 70 children, mostly babies and toddlers, died from acute kidney injury in Gambia last year. Families are seeking some $250,000 in compensation for each child, amounting to about $5 million for the 20 children represented. The families are also suing Gambia's health ministry, its regulator the Medicines Control Agency, and Atlantic Pharmaceuticals, a local distributor of the tainted drugs. None of the parties named in the lawsuit, including Maiden, responded to Reuters requests for comments.
This incident, and the deaths of about 20 other children in Uzbekistan, has raised concerns about lax regulation in India's $42 billion pharmaceutical industry, as well as a lack of testing capability in poorer nations such as Gambia that have no drug making facilities.