Africa news roundup 23-29 April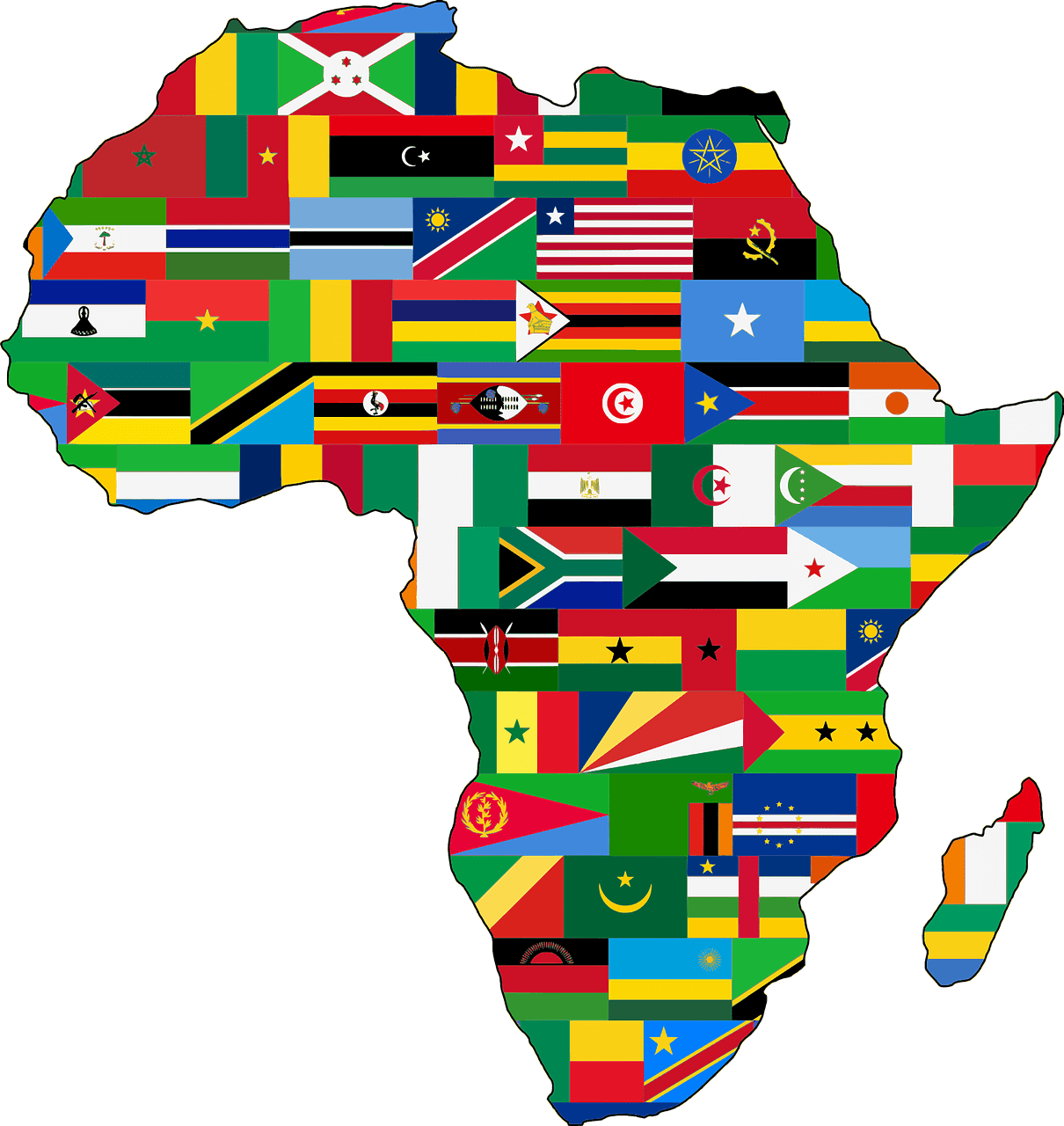 Ghana
Akuffo Addo nominates new chief justice
Justice Gertrude Araba Esaaba Torkornoo has been nominated by President Nana Addo Danquah Akuffo Addo as the new chief justice of Ghana. Chief Justice Kwasi Anin Yeboah's tenure comes to an end on 24 May 2023. In a letter to the council state, the Akuffo Addo said Justice Torkornoo who has been "on the Supreme Court for the last four years and has been a member of the Judiciary for the last nineteen (19) years is duly qualified and eminently fit to discharge the functions of Chief Justice".  Justice Torkornoo becomes the third appointment to the office of the chief justice since president Akuffo Addo became president.
When approved by Parliament, Justice Torkornoo will become the third female to assume the position of the chief Justice in the history of Ghana. Gertrude Araba Esaaba Torkornoo was born on 11 September 1962. She is currently a Ghanaian judge. She was nominated to the Supreme Court in November 2019, received parliamentary approval in December 2019, and was sworn in on 17 December 2019. She has been a part of the judicial system since 2004. She was one of the first justices of the Commercial Division of the High Court and has been active in the core reform agenda and activities of the Judiciary and Judicial Service of Ghana since 2005.
Nigeria
Tinubu returns from France
Nigerian president elect, Bola Ahmed Tinubu, has returned to the country ahead of his swearing in ceremony next month. He was received by a large crowd at the presidential wing of the Nnamdi Azikwe International Airport, Abuja, where his plane touched down. Tinubu was accompanied by his wife, Senator Remi, and his son, Seyi Tinubu. Addressing the crowd, the president elect said, "I'm happy to be back. I have rested, I'm refreshed and I'm ready for the task ahead. Forget about what the rumour mill may have told you. I'm strong, very strong". He also said he had been consulting and planning with a view to putting together a strong team so he could hit the ground running once he assumes office on 29 May.
Also present at the airport to welcome the president elect were Vice President-elect Kashim Shettima, House of Representatives Speaker Femi Gbajabiamila as well as Governor Simon Lalong (Plateau) and Governor Abubakar Sani-Bello (Niger), former Borno State governor, Ali Modu Sheriff along with several other dignitaries. Tinubu left the country on 21 March for Paris on a vacation after a hectic campaign and election season.
Kenya
Survivors found in cult case
According to the government, the police have recovered 89 bodies so far from mass graves associated with a cult in Kenya. However, the Kenyan interior minister Kithure Kindiki, said three people were found alive and rescued on Tuesday making a total of 34 people who have been rescued since the graves were discovered last Friday at an 800-acre forest. All rescued victims are members of the infamous Good News International Church, which allegedly taught its members that they would go to heaven if they starved themselves. Paul Mackenzie Nthege, leader of the church now referred to as a cult, has been arrested after police received a tip-off that his vast land on the Shakahola forest in the Kilifi County of eastern Kenya contained mass graves. Nthege was seen shouting "Praise Jesus" as he was escorted by police following his arrest. He has been denied bailed.
Nthege's lawyer says prosecutors have been given 14 days to investigate the case. He added that he had no permission from his client to comment on allegations that he encouraged his followers to starve themselves to death in order to go to heaven.  "I can't disclose what my client is telling me without his express permission. I can't know if there are people that died fasting … It's only a post-mortem report that can advise that position, and of which none has been supplied." There are fears the numbers could rise as the Kenya Red Cross says more than 200 people had been reported missing to its staff in the coastal town of Malindi.
South Africa
Decision to quit ICC rescinded
The country has backtracked its decision to quit the International Criminal Court following a warrant issued for the president of Russia, Vladimir Putin, in March. His office is citing a communication error from his ruling ANC party. In a statement issued on Tuesday, the office of the president said, "The presidency wishes to clarify that South Africa remains a signatory to the ICC… the clarification follows an error in a comment made during a media briefing held by the governing African National Congress". The ANC had earlier told journalists that the issue of South Africa withdrawing from the ICC had been raised at a weekend meeting of its national executive council.
Ramaphosa made comments about South Africa's intentions at a joint press conference with visiting Finnish counterpart Sauli Niinisto. Ramaphosa said there had long been a feeling in the governing African National Congress that the ICC treats certain countries unfairly. "Our view is that we would like this matter of unfair treatment to be properly discussed", Ramaphosa said, "but in the meantime, the governing party has decided once again that there should be a pullout, so that will be a matter that will be taken forward". South Africa is expected to host a meeting of the BRICS group of emerging nations in August in Johannesburg. As a signatory to the ICC, South Africa is obliged to arrest Putin should he attend the meeting.
Liberia
George Weah returns home amidst demonstrations
President George Weah is back in the country. He was welcomed amidst demonstrations over the rising cost of living in the capital, Monrovia. Weah went on trips he said were in the country's interests in Morocco, Egypt, and France, before traveling to watch his son play in the US soccer team at the World Cup in Qatar, and then attending the US-Africa Business Summit in Washington. Millions of Liberians were agitated as they watched the president watch his son Timothy Weah score against Wales at the Ahmad bin Ali Stadium while millions of Liberians experienced tough economic times. Rising inflation has seen the price of rice double from $13 per 25 kg bag in 2021 to $25 in 2022.
Weah's seven-week absence from the affairs of his nation has been widely criticized, with one opposition leader joking that the West African nation is running on autopilot. George Weah announced his departure from the country on 1 November 2022. He was billed to attend the14th Edition of the MEDays Forum in Tangier, Kingdom of Morocco on the invitation from the King of Morocco, Mohamed VI.
 Sierra Leone
Introduction to cashless payment system
The Bank of Sierra Leone is set to launch the National Payment Switch. According to stakeholders, the system will move the country closer to achieving the objective of building a cashless economy. The switch is a platform that facilitates interconnection and interoperability between the payment channels of various players including commercial banks, microfinance institutions, mobile money operators and fintechs.
The announcement of the switch was made on 19 April 2022 at the Sam Bangura Building in Freetown. However, the launch will be on 29 April at the Bank of Sierra Leone recreation complex in Freetown. According to the acting governor at the Bank of Sierra Leone, Dr Ibrahim L Stevens, "All debit and credit cards currently being used would be used on the National Switch and, once it goes live, it will ensure direct transactions between accounts of different banks, direct transactions between wallets of different mobile money operators and bank accounts and settlement of funds for transactions across schemes and between schemes and banks".
Tanzania
Construction of longest bridge in Africa to begin soon
Tanzania plans to construct the first bridge in Africa spanning 50 kilometers which will connect the mainland to the Zanzibar Islands. Geofrey Kasekenya, the deputy minister of Works and Transport, made the announcement in Parliament on 28 April. He noted that the negotiations, which started on 11 March 2023, are already far along. According to Kasekenya, the prospective investors, M/S China Overseas Engineering Group Company (COVEC) have expressed interest in helping to build the bridge and have met with the governments of Tanzania and Zanzibar.
Kasekenya also noted that the idea for building the bridge will involve a partnership with the business sector and that both sides in mainland Tanzania and Zanzibar are still working on the meeting's outcome. He was responding to a query from Member of Parliament Mwantum Dau Haji, who wanted to know when the bridge's construction would begin. The concept for the bridge surfaced in 2020 when Tanzanians living abroad proposed building a sea bridge to connect Unguja Island and Dar es Salaam.
Swaziland/ Eswatini
Renewed friendship with Zimbabwe
His Majesty the King Mswati III and Zimbabwe's President Emmerson Mnangagwa have held bilateral talks at the State House where matters of mutual interest were discussed. The two leaders later shared that the talks were centred on reviewing existing agreements between the two countries and identifying areas that could be improved to incorporate current needs. Speaking to the media, the president expressed his appreciation to King Maswati for accepting the invitation to the Transform Africa Summit and the State visit, as well as agreeing to be the official guest at the opening of the Zimbabwe International Trade Fair.
President Mnangagwa described relations between the two countries as excellent. His Majesty King Mswati III also described the invitation to participate in the Transform Africa Summit 2023 as highly beneficial for the country at a critical time of the digital era and thanked the president for the continued cordial relations that exist between the two countries. "I look forward to attending the trade fair where we will get to see the best of what Zimbabwe has to offer and explore business opportunities. We also hope we will get an opportunity to share what Eswatini has to offer, which expands into our culture," he said. The King said the revival of the new airline, Eswatini Air, would go a long way in improving trade and access of both citizens to both countries.
Uganda
President calls for a review of controversial anti-LGBT bill
The President Yoweri Museveni asked parliamentarians to "reconsider" a controversial anti-LGBT+ law in a letter, read in Parliament on Wednesday by Deputy Speaker Thomas Tayebwa, urging them to keep the criminalization of same-sex sexual relations but not of "being homosexual". The bill, which was passed on 21 March and provides for stiff penalties for those involved in same-sex relationships, has sparked outrage from human rights organizations and western governments, which have threatened sanctions. "I am sending the bill back to Parliament for reconsideration…. certain provisions must be reconsidered and reviewed" stated Museveni. He asked parliamentarians to "make a distinction between being homosexual and engaging in homosexual acts. It is clear that our society does not accept homosexual conduct or acts, so the proposed law must be clear so that what is criminalized is not the state of a person with a deviant propensity but rather the acts of a person acting on or promoting that basis". Museveni also asked parliamentarians to review the "duty to report acts of homosexuality" section, which he says "presents constitutional challenges and could be a source of conflict in society. The law should also facilitate the "rehabilitation" of homosexuals who come "seeking help," he said. Last week, government lawyers and ruling party parliamentarians asked the president to reconsider the law. Since the law was passed, the UN, Amnesty International, the United States, the United Kingdom, and the EU have urged President Museveni not to enact the law.
 Zambia
Hakainde Hichilema orders sale of luxury vehicles
President Hakainde Hichilema, on Thursday, ordered the country's head of public service to sell all luxury vehicles bought for government officials. The vehicles in question were bought after the formation of the new government in the Southern African country. The president expressed shock that some senior government officials, including ministers and permanent secretaries, were applying to buy luxury vehicles such as Land Cruiser VX when the purchase of such vehicles had been put on hold in the country.
"We agreed that extravagance is not part of us. Anyone who has bought a VX in central, local, quasi-government institutions, I would like an instruction that must be followed: to bring out those VXs and sell them into the market," he said at the opening of a Presidential Delivery Unit Leadership Workshop in Lusaka. Hichilema insisted that money should be plowed into productive areas to create jobs for the people instead of buying luxury vehicles.
Gambia
Ex-Gambian minister charged with crime against humanity
Switzerland's attorney general has filed an indictment against Ousman Sonko, Gambia's former interior minister for crimes against humanity under the leadership of President Yahya Jammeh. Sonko is accused of having supported, participated in and failed to prevent "systematic and generalized attacks" as part of a repressive campaign by security forces against Jammeh's opponents, the Office of the Attorney General said. Sonko's lawyer, Philippe Currat, told Reuters on Wednesday that his client disputed the charges and that some of the alleged acts occurred before articles on crimes against humanity came into force in the Swiss Criminal Code.
Sonko was interior minister from 2006 to 2016 when he fled to Sweden and on to Switzerland, where he applied for asylum. In January 2017, Swiss police arrested him after the Geneva-based legal group TRIAL International filed a complaint under the principle of universal jurisdiction that allows for the prosecution of the most serious crimes regardless of where they were committed. Sonko has been held in Switzerland since. The case is set to be heard by Switzerland's Federal Criminal Court at an unspecified date. It will be the country's second-ever crimes against humanity trial.
Malawi
Malaria cases spike after cyclone Freddie
Extreme weather events in Malawi have driven "very sharp" rises in malaria infections and deaths, a global health chief said ahead of World Malaria Day on 25 April. Cyclone Freddy which occurred in March triggered six months' rainfall in six days, causing cases there to spike too, Peter Sands, head of the Global Fund to Fight AIDS, Tuberculosis and Malaria, told reporters. The dramatic increase in cases caused by climate-change-driven weather disasters illustrated the need to "get ahead of this" now, he said.
In both countries, pools of water left behind as flood waters receded created ideal breeding grounds for malaria-carrying mosquitoes. The WHO said there had been some progress made in the fight against malaria but stressed that a child still dies of the disease every minute. In 2021, the WHO said there were an estimated 247 million cases worldwide and 619,000 deaths attributed to malaria. Scientific breakthroughs saw more than a million children in Ghana, Kenya and Malawi last year given the RTS, S vaccine manufactured by British pharmaceutical giant GSK.