My experience as a Favorite Chef contestant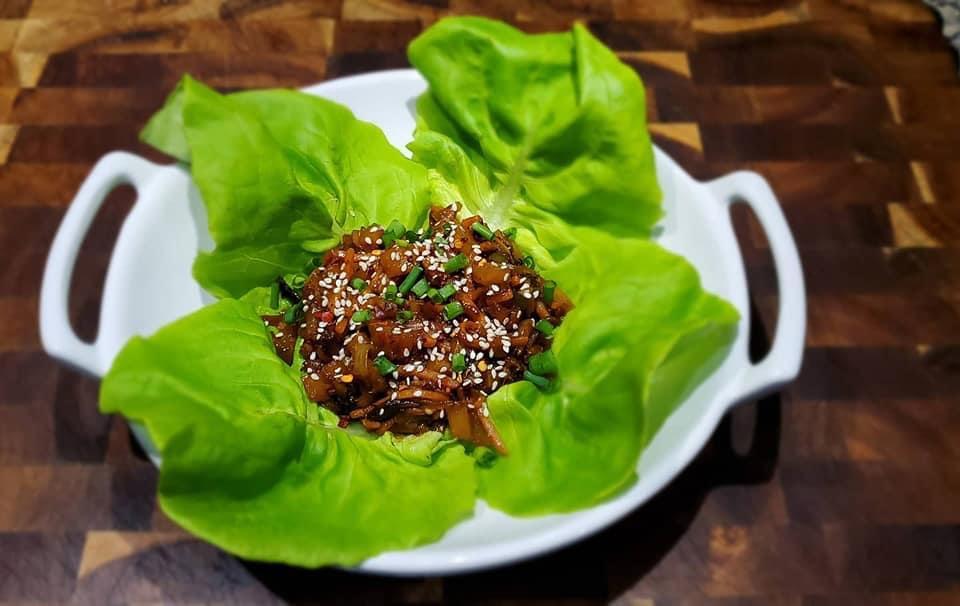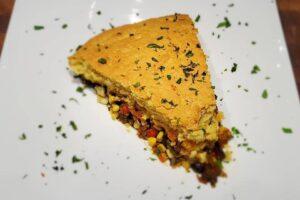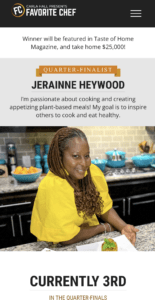 This year, the most amazing opportunity came knocking on my door for my birthday! It was my acceptance, as one of the contestants, for the Favorite Chef competition! This would be my first culinary competition and I was excited. It was a dream come true, as being the winner would help to catapult me into the limelight and onto the culinary stage! There was so much on the line and the prize, $25,000 USD, a two-page editorial spread in Taste of Home Magazine and a cooking experience with celebrity chef, Carla Hall. But who is Carla Hall? Carla Hall is an American celebrity chef who first came on the culinary scene as a contestant on the 5th and 8th seasons of the cooking competition, Top Chef. She later became one of the cohosts on The Chew, a lifestyle talk show with a heavy focus on food. And now she is an accomplished author who has been featured in several Food Network programmes, including the Worst Cooks in America and Holiday Baking Championship.
This competition was not your typical run of the mill show. Culinary creators from all walks of life and skill levels were invited to showcase their creativity, while supporting fundraising efforts for the James Beard Foundation – a nonprofit organization that celebrates, supports and elevates individuals that drive the food culture in America and champion equity and sustainability in the restaurant industry. Each contestant had the opportunity to build their culinary profile, share their inspiration, passions and the reasons for competing, while showcasing their culinary creativity through pictures.
Additionally, as the competition progressed, contestants gained exposure to exclusive workshops by various movers and shakers within the culinary and restaurant industry. There were mini workshops on plating and presentation, selfcare, leadership, how to start up a successful restaurant and creating social media presence to boost your business. All workshops were designed to educate, uplift, and encourage each contestant.
With a pristine profile and a laser focused goal, competitors were expected to generate votes through the support of friends, family and loved ones, to become the peoples' choice and be crowned Favorite Chef. The vote frequency was every 24 hours with two types of votes, free votes, and champion votes. Voters were allowed 1-2 free votes every 24 hours, depending on how their identity was verified. Champion votes could be made at any point during the competition and was simply donations made for a specified number of votes to increase one's vote count.
The competition started out strong, with over 6,100 contestants split into 64 different groups, with each individual vying for the number 1 spot! Each round lasted 7-10 days, with consistent support for each contestant.
Round 1 was the first elimination round, with the biggest cut, where groups of between 93-95 contestants were chopped down to 20. My group had 93 contestants and I made the first cut, in the number 2 position, to the Top 20! The second round, the Top 15, also went well for me. With all the confidence in the world and my head held high, I made the cut, and I was in the lead. The Top 10 round had a shaky start as I flip flopped between the number 1 and number 2 spots. At the end of that round however, I finished strong being in first place. The same is true for the Top 5 round. It was a healthy back and forth and at the end of this round, I was the victor. I clenched to the number 1 spot, and I held on to it long and hard!
The quarterfinal round was one to write home about. It was the battle of the ages, in my group, right down to the last second. At the end of this round everyone was anxious and biting their nails, as the winner was not revealed for another 12 hours after voting was closed. Every second in that round had a new person in the lead. This was an important round, as only the individual holding the number 1 spot would advance to the quarter finals and guess what, I did it! I did it with the help of my village! I made it to the quarterfinal round in the top 1 per cent of all competitors! The total number of competitors went from the thousands to the hundreds.
The quarterfinal round was a tough one. It was challenging and at any given moment it was difficult to predict what position you would hold. I went from 7th to 6th to 3rd to 2nd to 3rd place all in one day! I settled in at 4th place for the long haul and with less than 24 hours left in that round, I dropped to 5th place. Only first place holders would advance to the semifinals. So, my run for the Favorite Chef ended.
I got eliminated in the quarterfinal round, since I was not able to maintain the number 1 spot in my group. But at this end, I have held my head high, finishing 5th in my group and considered as being in the top 1 per cent of all contestants.
It was a fun journey and one that I would do again. I learnt so much about myself and others in my life. I learnt just how resilient and determined I am, even when I have stepped out of my comfort zone. I have seen how laser focused I can be when working to achieve a goal, even when it seems impossible. Further, I learnt how much I am loved and how vested my friends and family are in seeing me thrive and succeed. It is heart-warming and indeed encouraging.
So where do I go from here? I will keep on chugging with a renewed enthusiasm, a renewed vision and a renewed commitment! You see I have a dream and this dream, after this culinary experience, will never die. It will be achieved!
Dr. Jerainne Johnson-Heywood is a Physical Chemist, home chef, culinary influencer, and a food enthusiast, focused on creating plant-based cuisines! Her culinary brand is The Uncomplicated Palate.