Africa news roundup 9-15 April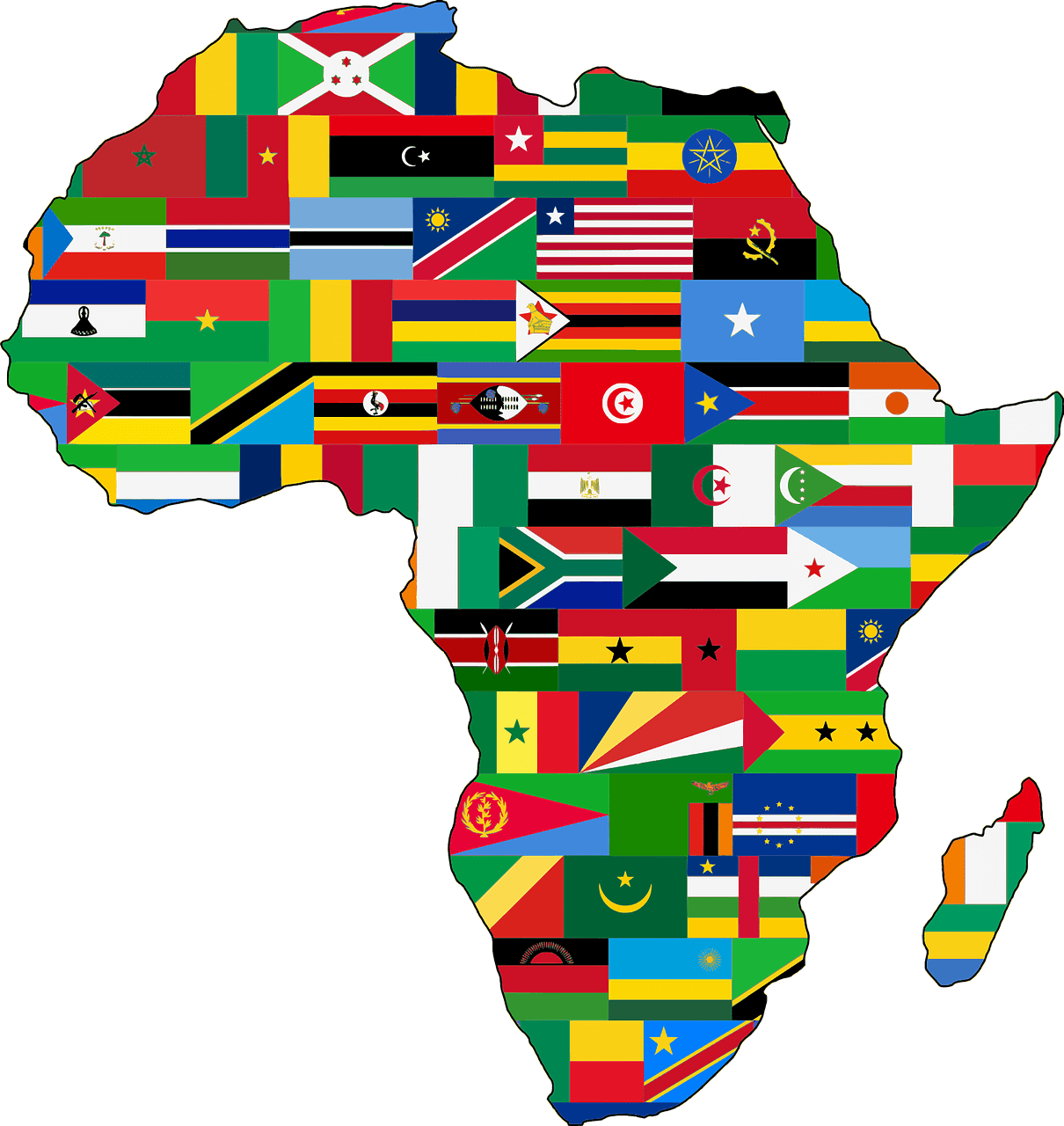 Ghana
Opposition NDC petitions police over agriculture minister's comments
The legal team of the National Democratic Congress (NDC) led by Abraham Amaliba has petitioned the Criminal Investigation Department (CID) of the Ghana Police Service to investigate and prosecute the Minister for Food and Agriculture Bryan Acheampong. While addressing party sympathizers at Mpraeso on Saturday 8 April, Acheampong declared that the governing New Patriotic Party (NPP) would never surrender power to the opposition NDC in 2025. This statement has attracted mixed reactions from the public.
Director of Legal Affairs Abraham Amaliba of the NDC claimed that Acheampong's statement is an attack on the constitution and a danger to Ghana's security. After submitting the petition, Amaliba told the press that Acheampong must be arrested immediately. The petition contained audio and video footage of Acheampong's statements, which the NDC believes could be interpreted as the NPP intending to use violence to maintain power in the 2024 general elections.
Nigeria
Bola Tinubu to assume office despite court cases
President-elect Bola Ahmed Tinubu of Nigeria is set to assume office come 29 May 2023 despite the challenge to the legitimacy of his victory. Addressing the press, Information Minister Lai Mohammed said that the inauguration ceremony will proceed as scheduled, even as court proceedings continue. Mohammed said there was "no basis" for the constitution of an interim government. He said the opposition political parties have the right to challenge the presidential election in court. As of 21 March, four presidential candidates have filed legal challenges against Tinubu's victory, alleging widespread rigging and manipulation during the election.
It has been estimated that it will take about eight months for the judiciary to determine a presidential election petition. The petition must be heard within 180 days from the day it is filed. A petitioner can appeal the tribunal's judgement at the Court of Appeal within 21 days from the decision date. If petitioners are dissatisfied with the appellate court's decision, which is delivered within 60 days, they have 21 days to appeal it at the Supreme Court, whose decision is final.
South Africa
Fugitive extradited from Tanzania after prison break
A fugitive who faked his death in a prison break has been extradited from Tanzania and returned to prison. The 'Facebook rapist', Thabo Bester, was sentenced to life in prison in 2012 but escaped in May 2022 after a suicide hoax. Convicted of rape and murder, Bester escaped from a privately run prison in Bloemfontein in May last year. South African police became aware of the suicide hoax last month and launched a manhunt.
Bester was reported to have died after setting himself afire. However, in late March, police said an autopsy revealed that the person found dead in his cell had died from blunt force trauma to the head before being set ablaze. The case sparked outrage in South Africa, especially among women's rights groups who have long accused the government of not doing enough to tackle violence against women. Justice Minister Ronald Lamola announced that Bester was arrested by Tanzanian authorities on Friday night along with a Mozambican woman with whom he is, reportedly, romantically involved. "We can confirm that these fugitives have been returned to South Africa", Lamola told a news conference in Cape Town.
Kenya
Anti-government protest to resume
Kenya's opposition announced on Thursday that its anti-government protests will resume after the holy month of Ramadan, despite an agreement with the ruling party. Opposition leader Raila Odinga, attending a town hall meeting in the capital, said a resumption date would be announced after Ramadan, which will end on Friday.
A rally is scheduled for Sunday at the historic Kamukunji grounds in the capital where the push for multi-party politics was made in the 1990s. The opposition had previously organized protests twice a week that left four protesters dead and businesses within the capital's central business district shut down. During the series of protests, places of worship in Odinga's stronghold of the Kibera slums and private property belonging to the former president's family were burnt.
Liberia
Prominent Lawyer charged with domestic violence
A high profile lawyer, Councillor Johnny Momoh, is facing charges of domestic violence and criminal coercion. Momoh, who mostly handles high-profile cases, was ordered arrested by Stipendiary Magistrate Ernest Bana of the Brewerville Magisterial Court after being sued by his fiancée Marie Nallon on the charges leveled against him.
Nallon alleged that Momoh and his accomplices threw out her personal belongings, including jewelry worth US$500,000 and cash of US$75,000 from their Virginia home while she was away on 8 April. According to the suit, the cash was intended for business purposes, but, after her things were thrown out, she was unlawfully restrained from entering the house and accused of being a criminal and was forced to vacate the premises. Momoh's actions, according to Nallon, have caused her a lot of emotional, psychological, and economic abuse as she no longer has access to the house.
Sierra Leone
Obasanjo to lead pre-election mission to Sierra Leone
The host of the West African Elders' Forum (WAEF) has deployed a pre-election fact-finding mission to be led by former President Olusegun Obasanjo to Sierra Leone, ahead of the country's general elections scheduled for June 2023, announced Wealth Ominabo, Communications Officer of the Goodluck Jonathan Foundation (GJF). Ominabo said that the fact-finding mission also included former President Goodluck Jonathan and former Vice President of The Gambia, Fatoumata Tambajang, as members. He said that the team would be interfacing with major political leaders and other key stakeholders in Sierra Leone to deepen the confidence and trust of the citizens in the electoral process.
Members of the mission will hold consultations with the country's political actors and stakeholders, including the civil society, diplomatic corps, electoral management bodies and agencies in a bid to "ascertain the level of preparedness towards conducting free, fair and credible elections'', he said. Ominabo added that the mission to Sierra Leone was in line with the forum's objective of promoting preventive diplomacy as a means of reducing electoral-related tension and violence in Africa. He said that the forum was founded in 2020 to promote peace, democracy and good governance.
Tanzania
Samia Suluhu dissolves Railway Corporation
President Samia Suluhu Hassan dissolved the Tanzania Railways Corporation (TRC) Board and sacked the flight agency's Director-General John Nzulule. The president's action has been linked to the 2021/22 report of the controller and auditor general which revealed massive discrepancies in the purchase of a cargo plane that was later leased to Air Tanzania, and the purchase of locomotives and couches for the TRC.
According to the CAG, the TRC twice rejected the tender to purchase the locomotives and passenger coaches from the lowest bidder, at an offer of US$263.4 million, and instead made a non-competitive purchase of US$478 million. The report says that the contracts that were entered in construction of the standard railway gauge (SGR) were not in the national interest. The decision to enter into a non-competitive purchase cost the tax payer an additional US$215 million.
Swaziland
Pro-democracy group to protest on the fiftieth anniversary of the monarchy
A coalition of pro-democracy groups, including the Political Party Assembly (PPA) known as the pro-democracy Multi-Stakeholder Forum (MSF), has announced their intentions to enact border blockades, transport strikes, and protests nationwide on 12 April. They are protesting the fiftieth-anniversary commemoration of the monarchy and the banning of political parties. Their demands include democratic reforms to the country and the holding of a national dialogue on political reform. Authorities have forbidden the protests and warned of increased security ahead of the demonstrations.
Protestors plan to deliver petitions to the Parliament in Lobamba at 08:00 a.m. and to the United Nations offices in Mbabane at 10:00 a.m. Demonstrations are scheduled at Oshoek and Matsamo border posts from 10:00 a.m. In solidarity with the MSF, the Swaziland Transport, Communication and Allied Workers Union (SWATCAWU) has announced that public transport would not be operating. The International Trade Union Confederation (ITUC) and the Congress of South African Trade Unions (COSATU) have also expressed their solidarity and could also partake in protests near the borders with South Africa.
Uganda
Thirty two people sentenced to 20 years for illegal possession of weapons
Thirty-two Kenyan herders have been sentenced to 20 years in prison byc ourt martial in Uganda after pleading guilty to illegal possession of weapons, a military source told AFP on Thursday. The 32 men, arrested on Saturday and tried in Moroto, an area in northeastern Uganda bordering Kenya, were found "guilty and sentenced to 20 years in prison after pleading guilty to unlawful possession of firearms and ammunition", said Brigadier General Joseph Balikuddembe, stationed in Moroto. He added that the 32 herders from Turkana county in northern Kenya were arrested after intense firefights. Some 31 rifles and 762 cartridges were recovered in a joint operation by security forces and intelligence services, he said. Armed clashes are frequent in this region where the porous borders of Uganda, South Sudan, and Kenya are located, in particular for the control of livestock which is becoming increasingly rare due to a historic drought that affects East Africa.
 Zambia
Kamala Harris visits family home in Lukasa
The US Vice President Kamala Harris visited the Gopalan family home in Lusaka and paid tribute to her maternal grandfather PV Gopalan, a member of the Indian Foreign Service, while on a visit to Zambia. "My visit to Zambia has a special significance for me, as many of you know, and for my family. As you know, I visited Zambia, Mr President, as a young girl when my grandfather worked here", Vice President Harris told reporters in Lusaka at a joint news conference with Zambian President Hakainde Hichilema, reported the PTI.  Vice President Harris shared that her grandfather was a civil servant in India, "and in 1966, shortly after Zambia's independence, he came to Lusaka to serve as a director of relief measures and refugees. That was his title. He served as an adviser to Zambia's first president, Kenneth Kaunda, and he was an expert on refugee resettlement", she said.
A White House official claimed that her family lived at 16 Independence Avenue while they were in Lusaka in the 1960s, but since addresses are now treated differently, it was, ultimately, only possible to locate them by using plot numbers from property surveys and public records.  "In addition, members of the Vice President's family provided recollections about the home, which aided the search. After much work by the Embassy and dead-ends in the search, the Embassy identified this location only a few days ago while the vice President was in Accra, Ghana", the official said.
Gambia
GDC warns against votes selling
The Gambia Democratic Congress (GDC) has issued a statement calling on electorates to resist any temptation to sell their voters cards. The party statement shared with The Standard reads: "We have examined the consequences of vote-buying and we write to extend our fervent disappointment over this issue. Vote-buying has been very popular in our election and a series of complaints have been forwarded to the Independent Electoral Commission (IEC) with no meaningful action taken. This practice has weakened our democracy since some candidates won elections based on their financial muscle. Vote-buying is morally and legally wrong and it has a great negative impact on electoral behaviour. By looking at voter turnout and candidates' selection in some areas where campaigns took place, we can infer the likely effect of voter turnout and electoral outcomes. It is also sad to know that even though vote-buying is a criminal act, no action has ever been taken by the IEC to bring those committing the act to book. There are so many instances where material evidence has been presented to the IEC only to be comforted with 'we will investigate'. We have seen how vote-buying deters good aspiring political leaders from running for office or discourage them an entry to political office because money is chosen by the electorates over ideas or experience. Vote-buying is seriously undermining our democracy and the franchise rights of all citizens, as it enables poor governments and undercuts citizens' ability to hold their elected officials accountable," the party said.
The GDC statement continued: "Vote-buying is a contentious issue in our contemporary discourse on the sustainability of democratic development in The Gambia. Our laws towards vote-buying are dead and buried because the implementers do not take the needful actions. It is with evidence that most of these embarrassing acts are from the ruling party and as a result they are not law abiding. It has serious implications, because bias in the implementation of law can lead people in directions that we do not expect. Recently, an NPP stalwart supporter was caught buying votes in Banjul and it has reached the police. This we believe is more than the needed evidence to act accordingly with the law. What has been the outcome? Nothing. The ruling party will be protected at all costs at the detriment of our own laws."
Malawi
Jailed ex-minister pardoned for passport scam
Malawi's President Lazarus Chakwera has pardoned a former cabinet minister who was serving a five-year sentence after being convicted for abuse of office. Uladi Mussa was sentenced in 2020 to six years in prison over corruption linked to illegal issuing of passports. His release was an act of mercy in the Easter season, Homeland Security Minister Ken Zikhale Ng'oma said. Mussa remains an influential politician in the country after serving as minister under four different presidents between 1994 and 2019.
His involvement in the passport scam occurred during the tenure of former President Joyce Banda. In 2019, the US Government imposed a travel ban against him and his spouse over his role in the scandal. Mussa was released together with 199 other convicts, who "committed minor offences and have demonstrated good behaviour during their stay in prison".