The Art Year in Review: When private initiatives rule-Part 2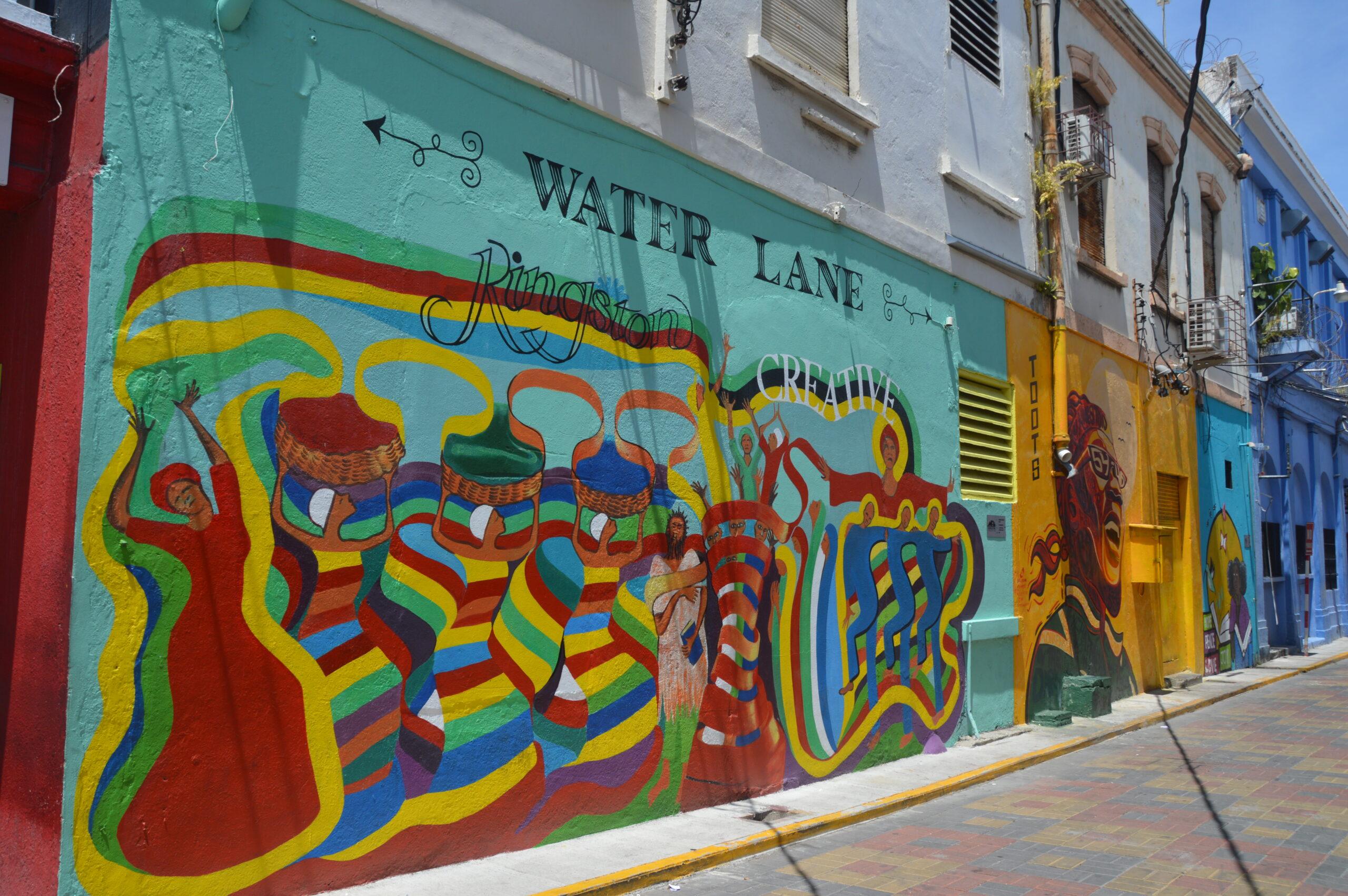 In the first part of this column, published last week, I discussed two major private, artist-driven initiatives that helped to define the local art landscape in 2022 – And I Resumed the Struggle exhibitions and the Inpulse Project. New Local Space (NLS) is another influential artists' initiative on the Jamaican contemporary art scene with an active programme of artist residencies, exhibitions, podcasts and talks, and curatorial and writing fellowships. NLS was established in 2012 and operates as a subsidiary of the Creative Sounds recording studio on Mountain View Avenue.
Brad Pinnock, a recent graduate of the Edna Manley College, was artist-in-residence at NLS from January to March 2022. It provided him with an important opportunity to take the step from art school to professional practise in a supportive, well-informed environment. Simone Cambridge, a Bahamian researcher and curator based in Canada, was the 2022 Curatorial and Art Writing Fellow, with a project on her family legacy in Bahamian straw work. She was mentored by Marina Reyes Franco, curator at the Museum of Contemporary Art in Puerto Rico, Yina Yimenez Suriel, a curator and editor at Contemporary& (and who visited Jamaica later in the year through Inpulse, as I noted in the first part of this column) and Kim Robinson-Walcott, the chief editor of Caribbean Quarterly at the University of the West Indies and the Institute of Jamaica's Jamaica Journal.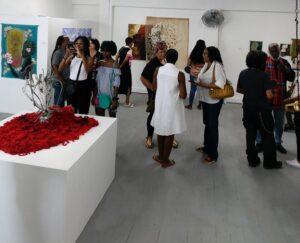 In December, NLS also hosted the New York-based interdisciplinary artist Autumn Knight, who presented her Sanity TV, a participatory performance which takes the form of a surreal "talk show". Knight also presented a guest lecture at the Edna Manley College with which NLS, too, maintains a close working relationship. The funding support for NLS includes a significant grant from the Prince Claus Fund, a Dutch grant-making fund that has supported several cultural projects in the Caribbean.
Combined, these private, artist-led initiatives provide important development, mentoring, and exchange opportunities for local and visiting artists, curators and writers, and this, crucially, includes art students and recent graduates. They also foster much-needed local fluency with the regional and global ecology of grant, residency, and fellowship opportunities, as well as greater familiarity with rapidly changing artistic, curatorial and critical practices and debates. These are essential skills for contemporary artists, especially those who wish to work outside of the commercial arena.
These initiatives, however, engage only a limited cohort of artists and art workers and there was, furthermore, significant overlap in the involvement between the three initiatives I have thus far discussed. More initiatives such as these are obviously needed, and not only in Kingston, if we are to foster and support the large, diverse and inclusive artistic community that Jamaica is more than capable of sustaining. I can only hope that the existing initiatives will inspire others to establish such collective ventures and that there will be a more conducive environment for that to happen. Making it easier for small collectives to obtain non-profit status would be a good start.
Several Jamaican artists also organized their own projects in 2022, including exhibitions in pop-up spaces. The most ambitious of these was Laura Facey's The Laboratory of the Ticking Heart, which was on view at Ormsby Hall, on Victoria Avenue, in downtown Kingston from 1 May to the end of July. While there were a few curatorial problems, it was a unique opportunity to experience the majestic sculptural and metaphorical qualities of Laura Facey's recent, large-scale work in a historic downtown space with which it powerfully resonated. There was also a programme of associated events, including a solo violin performance by Steven Woodham and a literary event organized by PREE magazine.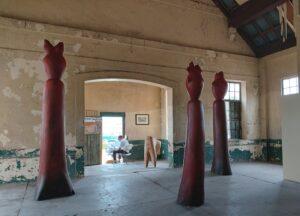 Laura Facey's exhibition, and the well-attended associated programming, was in many ways the art event of the year, but it also highlighted the tremendous potential of the Ormsby Memorial Hall, an Art Deco building from 1930, as a community-based multipurpose performance and exhibition space. I am aware that efforts have been made to make this happen and hope that 2023 will bring us good news on that count, as the lack of such facilities is a real obstacle to progress in the Jamaican art world.
This takes me to Kingston Creative, the ambitious arts and urban renewal NGO that seeks to pilot the establishment of a recognized Kingston Art District in downtown Kingston. Kingston Creative has to be admired for the energy, organizational skills, and formidable corporate liaison and fundraising abilities of its principals, but there are critical concerns that cannot be overlooked. One issue has been Kingston Creative's inadequate focus on supporting creative production and its excessive preoccupation with cultural entrepreneurship. Another, perhaps more important concern is that Kingston Creative is essentially an externally generated "uptown" intervention into the downtown Kingston environment, which only superficially engages with the community, and contributes to the rapid gentrification of the area.
The disconnect with the needs and priorities of the artistic community was mitigated by the CATAPULT emergency grants for Caribbean "creatives" (a word I profoundly dislike, as it removes all the nuance of who does what in the cultural sector), which were launched during the peak of the pandemic in 2020 in an initial collaboration with Fresh Milk from Barbados. There was a second round of CATAPULT grants in 2022, which was managed by Kingston Creative alone, by which 300 Caribbean "creatives" received a grant of US$500 each and were featured on the Caribbean Creative Network, a searchable database of creative practitioners on the Kingston Creative website. Today US$500 is not a lot of money and it might have been better to give more money to fewer artists to support more significant projects. I can only hope that the Caribbean Creative Network yields tangible opportunities for those who are listed. It is not as yet clear whether the CATAPULT grants will continue in the post-pandemic period or whether there will be another regional grant initiative piloted by Kingston Creative.
The Paint the City "muralization" of Downtown Kingston is Kingston Creative's most visible project, with nearly 200 murals to date initiated by, or in association with Kingston Creative (along with murals organized by other entities). There is undeniable value in this public mural programme, which is indeed visually transforming Downtown Kingston, but questions amount to a "band-aid" approach to urban renewal. There is also a troubling stylistic and, even more so, thematic standardization, with rather predictable celebratory, uplifting content that is focused on promoting "Brand Jamaica." It is telling in that regard that a number of murals also double as corporate advertisements. One major concern is that the critical, oppositional, and largely unregulated aspects of Jamaican street art, which has a very rich and culturally important tradition, are being displaced and wiped out in the process, while its aesthetic and imagery is co-opted, which is another dimension of gentrification.
If we really want a Kingston Art District that is not just a beautified site for "feel good" cultural excursions by enthusiastic uptowners and tourists, but a living, breathing cultural work environment that is productively embedded in the community needs to include the development of a diverse array of exhibition, performance and studio spaces. This is not emphasized enough by Kingston Creative. The possibilities with Ormsby Hall are one example. Another is CreativSpace, an art studio and exhibition space previously located on Windsor Avenue near New Kingston, which has now relocated to a larger space on the corner of Laws Street and Mark Lane, just off Parade. Its inaugural exhibition, Hybridization, opened there last Sunday 12 February 2023. Look out for my review of this exhibition and new space next.
Dr Veerle Poupeye is an art historian specialized in art from the Caribbean. She works as an independent curator, writer, researcher, and cultural consultant. The second, revised and expanded edition of her best-known book "Caribbean Art" was recently published in the World of Art series of Thames and Hudson. Her personal blog can be found at veerlepoupeye.com.