A proper tribute to King Jammy (and where is Bounty Killer?)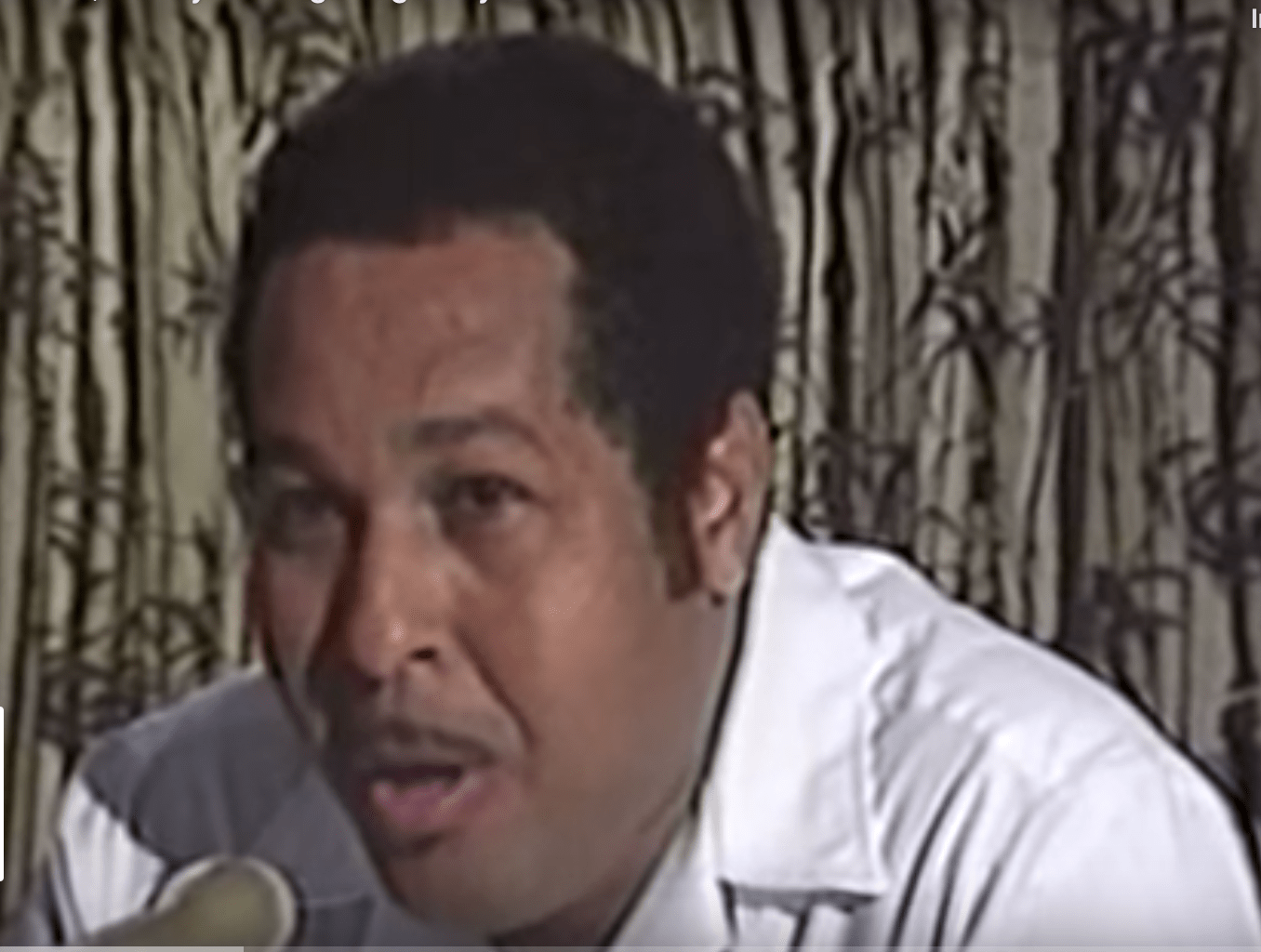 The tribute to Lloyd 'King Jammy' James on 22 July at Reggae Sumfest 2023 should be a very different affair from the performance style honouring of Dave Kelly's work at the festival last year. They are both outstanding producers of Jamaican popular music, of course, Sumfest doing it in reverse as Kelly's major impact began in the 1990s and Jammy started with roots reggae in the 1970s, before exploding with dancehall in the 1980s. However, despite the tremendous impact of Kelly at a time which is now a treasure trove of dancehall – the number of 90s music themed parties is testament to this – Jammy has a much wider footprint in Jamaica's music.
What is being advertised by Sumfest does not seem to reflect this wide-ranging impact. A number of performers are listed – Admiral Bailey, Stitchie (so there will be two secular-turned-gospel deejays on the night, as Marion Hall is the major draw), Johnny Osbourne, Pinchers, Bunny General, Aza Lineage, Chakademus, Chuck Turner and Leroy Gibbons – and on the big stage this is what can be accommodated. But it focuses on only one thin wedge of the multifaceted work of King Jammy and, with the exception of Aza Lineage, one brief (but highly impactful) section of decades in music.
On a large stage, the performances are what can be done. But a music festival has much more than its main nights to work with and a more extensive exploration of the Waterhouse-based would require utilisation of those spaces and times. Consider even this limited run through of the areas that could be included in a panel or conference on Jammy – the sound system, with King Jammy's superpower (and tons of performers could be included there, with memories of Major Worries a must), dub (his 2022 release 'King Jammy Destroys the Virus with Dub' is part of a steady output from the 1970s), the producers who have come out of his studio (think Mikey Bennett, think Steelie and Clevie, think Bobby Digital, think King Jammy's sons John John and Jam One), his sound clash competitors (Maurice 'Jack Scorpio' Johnson of Black Scorpio would have a lot to say), dancehall's digital switchover to electronically generated tracks rather than live instruments, in which the 1985 Sleng Teng Riddim is a defining, enduring beat, and his tremendous roots reggae output, which goes back to the 1970s with Black Uhuru. Add to all that the art of dub plate cutting.
It is a lot and while Sumfest must be commended for putting on the tribute, much more can be done. Perhaps it is not Sumfest's role – they are a major festival that needs to provide constant high point moments for an audience whose paying members will fork out at least US$65 to get into the Catherine Hall centre on 22 July. And, sufficient members of that audience may not be as interested in King Jammy outside of performances by artistes who made hit records for the label to make it worthwhile, in the way that Rototom Sunsplash puts on its Reggae University series. To give the Institute of Caribbean Studies (ICS) its due, I have attended an interview and live mixing event at the University of the West Indies (UWI), Mona.
At an honest discussion event on King Jammy's life and work, some uncomfortable topics would arise. The iconic Sleng Teng Riddim is inextricably linked to the King Jammy's label, with the Sleng Teng Extravaganza 1985 Mega Hits album one of the many treasure troves he has served up. However, the roles of the late Wayne Smith, who sings the title track, and keyboard player Noel Davy cannot be left out. I have interviewed them both about their role in the Sleng Teng, which precedes King Jammy's, and they had a lot to say. Lloyd Lovindeer also has a lot to say about the making of the riddim that is now popularly know as the 'Punaany', after Admiral Bailey's ode. In his interview with the YouTube channel Teach Dem, Lovindeer spoke at length about the beat being made for his song 'Babylon Boops', something which a member of Ruff Kutt Band spoke about independently in another interview.
Coming back to what will be done at Sumfest 2023, there is a glaring omission from the vocalists. It is not Shabba Ranks – although it would have been great to hear 'Needle Eye Pum Pum' live, the logistics may be an issue. Not so much with Bounty Killer, though. King Jammy's is where he really started, with 'Coppershot' on the General Riddim, then he has 'Lodge' on the Sleng Teng and 'New Gun' on the Punaany, among tons of other early 1990s hits on the label.  So, he and King Jammy had a very public falling out, but they have mutually acknowledged the other's impact, and this is 30 years later. It would have been good.
Therefore, kudos to Reggae Sumfest for honouring King Jammy on its main stage, but there is much that can and should be done when engaging with someone of his magnitude. It is not the festival's responsibility only and it is never a good thing to point out the shortcomings of those who try when others are doing very little or nothing. It is going to be a good tribute period on what is shaping up to be a memorable night at Sumfest, with Kabaka Pyramid in a Grammy Award big stage welcome home and the Jamaican return of Freddie McGregor after recovering a stroke. And who knows if someone not billed will run on during the King Jammy's tribute, in true sound system style.
Mel Cooke covered Jamaican entertainment as a print journalist for almost two decades, overlapping with his MPhil research on dancehall and experiential marketing with the Institute of Caribbean Studies, UWI, Mona, where he is now working on a PhD while lecturing in the Bachelor of Arts, Communication Arts and Technology (BACAT) programme at the University of Technology, Jamaica (UTech, Ja.).